'Hard Brexit' would hurt Britain's status as a financial hub says Bundesbank chief
Jens Weidmann warned of a bad impact on the UK if it left the single market.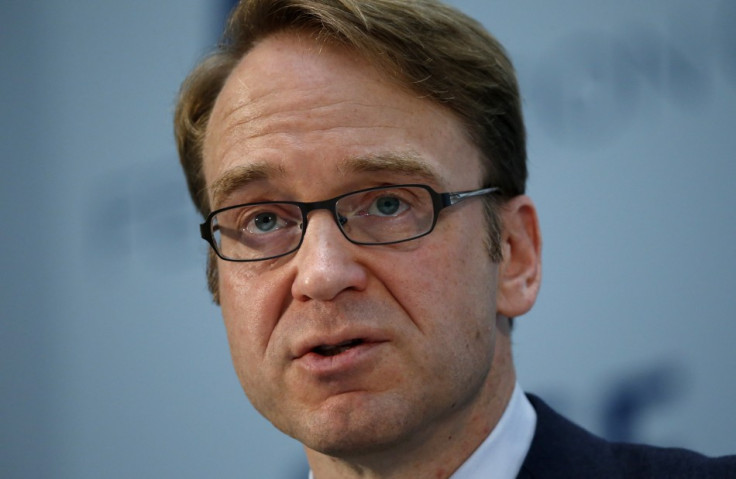 London's position as a financial hub will be dealt a severe blow if the UK left the single market, the head of Germany's central bank has warned.
Bundesbank chief Jens Weidmann warned that the "hard Brexit" option would mean that banks would not be able to operate across the other 27 EU member states and that Frankfurt could take business away from London.
He said that retaining banking passporting rights was crucial as they allow firms to use London as a hub for EU clients without the need for licences. Without these rights, companies would relocate.
"Of course several businesses will reconsider the location of their headquarters. As a significant financial centre and the seat of important regulatory and supervisory bodies, Frankfurt is attractive and will welcome newcomers. But I don't expect a mass exodus from London to Frankfurt," he said, according to the Guardian.
He pointed out that it was too soon to assess if the UK economy had handled the Brexit vote, saying: "To assume on the basis of the developments so far that there won't be any negative consequences would be to draw false conclusions.
"Great Britain is very closely tied to the EU and Germany. If you reduce these relations to that of a third country, it will suppress economic growth in Britain."
He also warned other EU members from trying to move towards closer integration in light of Brexit as there was no wish from Germany, France or Italy to cede control over their household budgets.
"On the contrary, national governments and parliaments don't want Brussels to interfere. We can also see this in the treatment of the EU budget rules, which are being increasingly put into question," The Guardian reported.
© Copyright IBTimes 2023. All rights reserved.