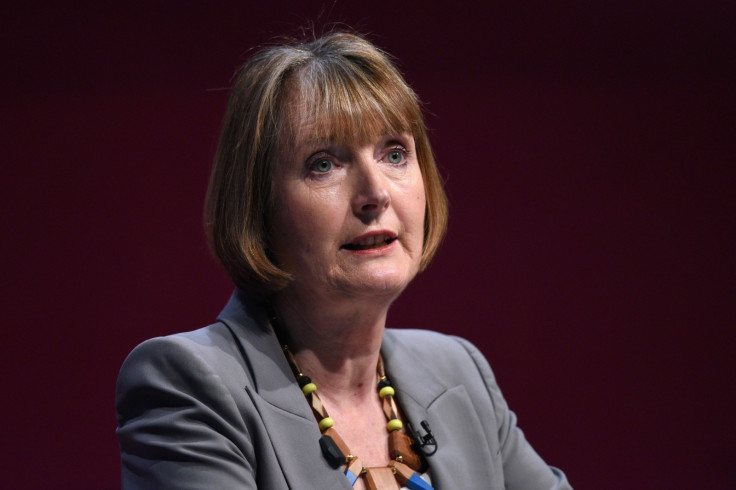 Labour must launch a probe after all of the party's top jobs were won by men at Labour's recent batch of elections, Harriet Harman has argued. The former acting leader called for the move after female candidates lost out in the party's Mayoral candidate selection as well as Labour's leadership and deputy leadership contest.
Harman said the party should "review and renew" its rules when she spoke at Labour's National Women's Conference on 26 September ahead of the party's annual conference in Brighton.
"These were all separate elections so it's not any of their fault – but we can't leave it as a clean sweep of men," the Camberwell and Peckham MP said. "We've got to sort it out so that we have women's leadership at the top of the party – and that must include women who are chosen by and accountable to us women in the party.
"Women who are strong enough to fight for women because they are elected – as well as those who are appointed by the male leadership."
The comments come after Jeremy Corbyn, who beat Liz Kendall and Yvette Cooper, came under fire for not giving the traditional top shadow cabinet jobs to women. John McDonnell, Corbyn's close left-wing ally, was handed the shadow chancellor role, while Andy Burnham became shadow home secretary, and Hillary Benn was reappointed shadow foreign secretary.
But Corbyn, whose front-bench team is made up of 16 women and 15 men, hit back and claimed top jobs had been awarded to women, pointing to the appointment of Angela Eagle as shadow first secretary of state and Lucy Powell as shadow education secretary.
"For Labour our proudest achievement is the creation of the NHS. We are the party that delivered comprehensive education. We are the party that founded the Open University, and that established and will defend trade union and employment rights," a statement from the leader's camp said. "The so-called 'great offices of state' as defined in the 19th century reflect an era before women or workers even had the vote, and before Labour had radically changed the state."
But the appointments do not undo the fact that Tessa Jowell was beaten by Sadiq Kahn in the Mayoral candidate race, Stella Creasy lost to Tom Watson in the deputy leader election, while Cooper and Kendall came behind Corbyn in the leadership contest.