Queens Park Rangers boss Harry Redknapp has accepted defeat in his attempts to sign Liverpool midfielder Joe Cole, with the 31 year old set to join West Ham United on a permanent deal in the January transfer window.
Redknapp had hoped to make Cole, whom he nurtured during his days at Upton Park, his first new addition at QPR as the club, rooted to the bottom of the Premier League, look to claw back a five-point defect in the final 17 games of the season.
And despite revealing that Cole was interested in reuniting with his former boss, Redknapp has admitted that the England international will move to West Ham from Liverpool in the January window.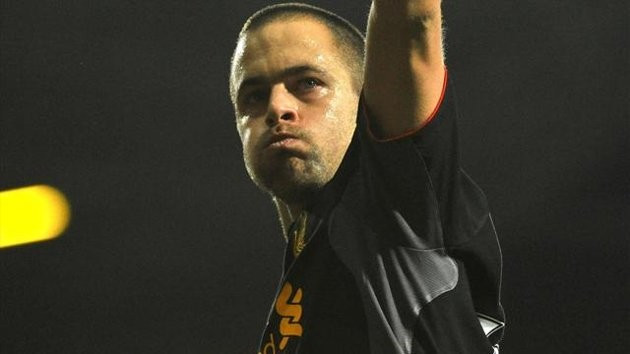 "I love Joe, I signed him when he was 11-years-old at West Ham and I spoke to him, he was keen to come and he is a great lad," Redknapp told the BBC.
"He would be great around the place, he is a great player but West Ham came in at the last moment and obviously it was difficult because West Ham is his club and you will always associate Joe with them.
"That is where he started out, the fans will love having him back there and I wish him all the best because he is a fantastic boy."
Cole has spent a turbulent two and half years at Liverpool since his move from Chelsea in 2010 as suspension and injury disrupted his first season under Roy Hodgson leading to a move to Lille on loan last term, where he scored four goals in 20 domestic starts for the Ligue 1 side.
His return to Liverpool has seen him play a bit-part role undr Brendan Rodgers, scoring once in six Premier League appearances, the leveller during the win against the side he is set to join, West Ham, in December.
Redknapp's is likely to be unperturbed by missing out on Cole, and his reputation in the transfer market suggests there could be plenty of activity around Loftus Road before the closing of the window at the end of January.
And the Rangers boss already has eyes on recruiting free agent Tal Ben Haim, until the end of the season.
"We're not close to anyone to be honest with you," Redknapp admitted after his side's 1-0 win against Chelsea.
"There is nobody that is close to coming in. I'll probably take a lad who has been training with us for six or seven weeks, Tal Ben Haim who has worked hard in training.
"We're looking to give him a contract until the end of the season he'll come in he can play a few positions other than that we're not close to doing anything."