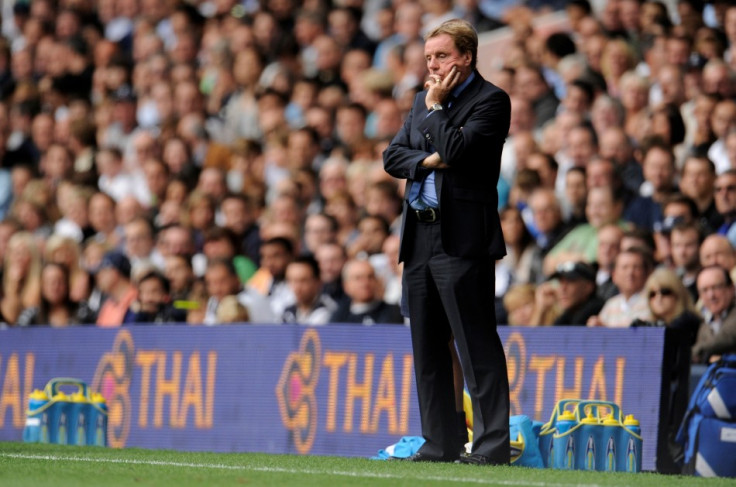 Harry Redknapp has admitted that he is well aware of reports claiming he is favourite to replace Fabio Capello in the England fold before the 2012 Euros, but the Tottenham manager believes it might be possible to manage the side part time for the tournament as he continues to work with Spurs.
Capello shocked the footballing world by resigning two weeks ago after a disagreement with the FA over whether John Terry should captain the team after being charged with racial abuse.
Redknapp immediately became the runaway favourite to be new England manager, though Tottenham fans are still hopeful that the Englishman may stay at White Hart Lane, he has admitted the job would be a tempting proposition.
"I'd be a liar if I said I wasn't the popular choice," Redknapp told Abu Dhabi Sports. "I know I am, it's been everywhere, in every paper every day.
"But it's not an easy one. I have a good job and I work with good people and I have a good team.
"Just to walk away now, when we're in such a good position, it wouldn't be fair, it wouldn't be fair on Tottenham. I have to really keep focusing on Tottenham.
"This week we have Stevenage in the Cup, then we have Man Utd, then we have Arsenal. then we have Chelsea. We have some fantastic games. It's important time for me with Tottenham."
Redknapp has, however, revealed that he would consider managing England in the 2012 Euros part time, with the side on the lookout for a manager to take the side to glory against all the odds.
"Part-time? In the short term I think it's possible for the European Championships," he explained.
"But I think in the long term it's not possible to manage a club team and manage a national team.
"It's difficult enough to manage in the Premier League without having to worry about managing the England team as well. You want to be watching England players play, you want to be watching the opposition.
"I think, whoever they give the job to, could only do the one job. Maybe for the Euros, it's not such a problem but once the Euros are finished and the new season starts in England, the manager has to be a Premier League manager - if it's someone who manages in the Premier League - or the England manager. To do the two jobs, it would be impossible."