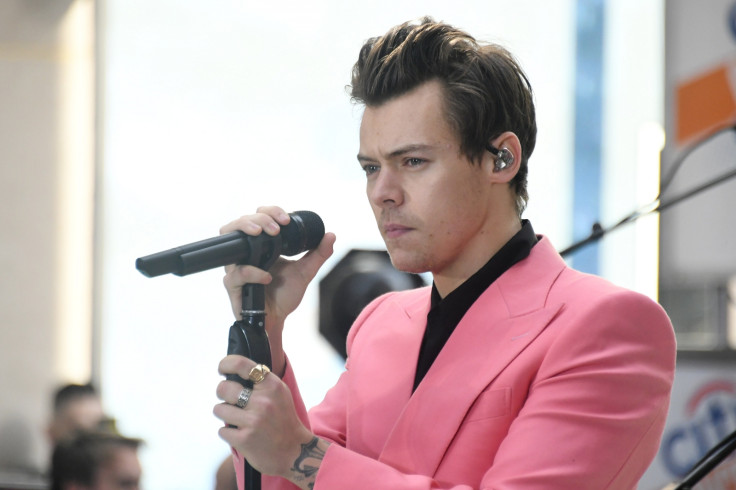 Harry Styles' stepfather Robin Twist has died after a long battle with cancer, aged 57.
The 23-year-old singer's relative passed away on Wednesday (21 June), according to a family representative. Styles served as best man to his mother Anne Cox and Twist's Cheshire wedding in 2013.
Styles' spokesman said: "Harry's stepfather, Robin Twist, sadly passed away this week after a long battle with cancer. The family asks for privacy at this time."
Twist is also survived by his two children from a previous marriage, Mike and Amy. He was known to be close to his stepson, Styles, and passed away just three weeks after his fourth wedding anniversary with the singer's mother.
The couple scheduled their wedding date in between Harry's tour commitments in Lisbon and Mexico City so he could attend. Despite tying the knot just four years ago, the couple enjoyed a long-term relationship prior to the wedding and Twist helped raise Styles and his sister Gemma during their teen years.
The Sign of the Times hitmaker even wrote that he was very close to Twist and saw him as a father figure in his 2013 biography Harry Styles: Every Piece of Me.
Styles made sure his mother knew he liked Twist, writing in the book: "I was always asking mum if he was coming over. But she wanted to make sure Gemma and I were okay with him being. She worried a lot so I used to text him and tell him to come over."
The sad news follows the death of fellow One Direction star Louis Tomlinson's mother, Johannah Deakin, who died aged 43 after a battle with cancer.
Styles is also dealing with a break-up as he has split up with Naked Diet chef Tess Ward after just one month of dating. The food blogger has reportedly gone back to her ex-boyfriend after the romance with Styles fizzled out.
A source told The Sun: "Harry and Tess haven't seen each other for a number of weeks. They're both constantly travelling the world. Tess realised she still had feelings for her ex after splitting from him to date Harry and has apologised to him for her romance with the singer."