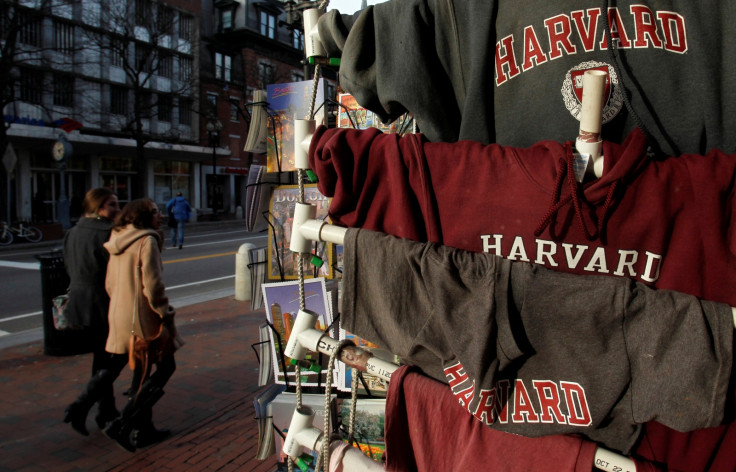 Harvard University has rescinded the acceptances of at least 10 students expected to attend the Ivy League school this Fall after it discovered they posted extremely offensive memes in a private Facebook chat. The incident has triggered a nationwide debate over Harvard's decision with some saying the punishment was warranted while others argue that it curtails students' freedom of speech.
The group chat in question - titled "Harvard memes for horny bourgeois teens" - stemmed from a messaging group that members of the Harvard Class of 2021 set up to share memes about popular culture in December. A group of students, however, decided to form an offshoot messaging group to share more provocative memes and jokes.
The "bourgeois teens" group then led to a private messaging thread called "General F**kups" that featured deeply disturbing images and jokes mocking the Holocaust, sexual assault, the deaths of children, bestiality and racist content.
In an interview with The Crimson, who first reported the incident, incoming Harvard freshman Cassandra Luca said the group's founders asked students to post offensive material in the main group as a "rite of passage" to gain entry into the private chat.
"They were like, 'Oh, you have to send a meme to the original group to prove that you could get into the new one,'" Luca said. "This was a just-because-we-got-into-Harvard-doesn't-mean-we-can't-have-fun kind of thing."
The Tab posted a selection of the extremely offensive memes and messages which included disturbing and controversial topics such as becoming sexually aroused at a funeral or when hearing the abuse of children, having sex with babies and poking fun at the Holocaust.
One meme called the hypothetical hanging of a Mexican child "piñata time".
Members of the chat replied with a "lol", "omg" or a fire emoji.
The Crimson reports that Harvard began investigating the chat group in mid-April after finding out about the group and its contents.
"The Admissions Committee was disappointed to learn that several students in a private group chat for the Class of 2021 were sending messages that contained offensive messages and graphics," an Admissions Office note to some prospective students read, the college newspaper reported. The students were asked to submit a statement detailing their contributions to the group.
At least 10 members of the group chat were informed about a week later that their offers of admission had been rescinded.
The Boston Globe reports that one of the students who lost her place at the university was the daughter of a major Harvard donor.
Harvard spokesman Rachael Dane told BuzzFeed News that school officials could not publicly comment on the admissions status of individual applicants. However, she noted that Harvard does "reserve the right to withdraw an offer of admission under the following conditions, which are clearly expressed to students upon their admission".
The latest incident comes after some of last year's Harvard freshmen engaged in similar behaviour in an GroupMe chat in 2016. However, those students actions' were criticised by school officials but were not individually disciplined for it.
"You can never be too careful on social media," one Twitter user wrote.