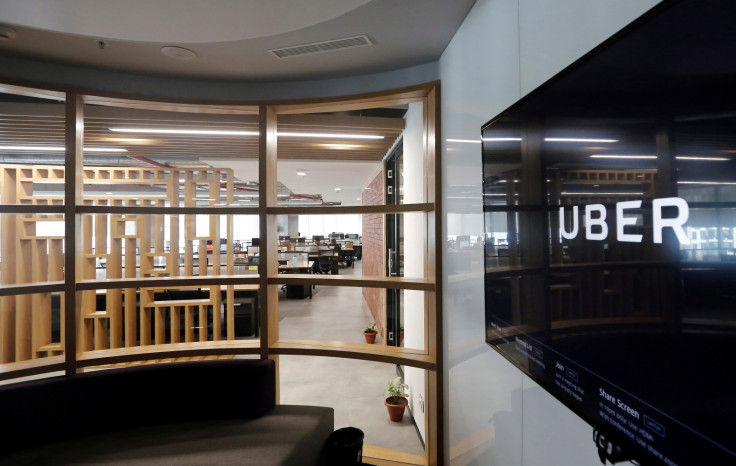 Uber has hired a new executive to help the embattled company clean up its notorious work culture and leadership problems amid a whirlwind of controversies. The ride-hailing firm has hired Frances Frei, a well-regarded professor and senior associate dean at Harvard Business School, as its first SVP of leadership and strategy.
Frei will act as a partner to Uber's HR head Liane Hornsey and will report to CEO Travis Kalanick.
Uber said Frei had already been consulting with its leadership team and many employees for several months before it decided to bring her on full-time.
"She understands our company: who we are and where we are going," Uber said in a statement. "As one of the world's most respected authorities on organizational transformation, she is uniquely qualified for this role—and we know we all have a lot to learn from her. Her expertise will be invaluable to the company as we take on the next chapter."
Frei will commute to Uber's headquarters in San Francisco from her home in Cambridge, Massachusetts, where she worked at Harvard and lived with her wife and children, Recode reports.
According to her Harvard bio, Frei served as a "personal advisor to senior executives embarking on cultural change and organizational transformations." She is also the best-selling author of Uncommon Service: How To Win By Putting Customers At The Core Of Your Business.'
"[Uber] feels for me, given all the bad circumstances, as sanded, and that it is ready to have some education painted on it," Frei told Recode. "My goal is to make this a world-class company that can be proud of itself in the end, rather than embarrassed."
Uber has been hit with a litany of controversies over the past few months including a lawsuit with Google's Waymo over self-driving technology, chilling allegations of sexism, harassment and gender discrimination from former engineer Susan Fowler and secret software used to deceive law enforcement that led to a criminal investigation.
The firm has also seen a mass exodus of top executives amid the ongoing crises.
After a video emerged showing Kalanick berating an Uber driver over fares, he issued a public apology and admitted he needed to "grow up" and get some "leadership help".
Former US Attorney General Eric Holder and his fellow partner at Covington & Burling, Tammy Albarran, were hired to investigate the sexual harassment and discrimination claims. Uber is reportedly expected to share with employees some findings of the probe and changes to be implemented soon.
In terms of Kalanick, Frei said "what has been lacking for him is a team he can rely on," but noted that it was also his fault as well. "I think that it never made it to the top of the priority list."
"I have spent a lot of time with [Kalanick] and he has said he wants help and is willing to take it from a leadership team," Frei said. "We will not win with a silo-maker CEO and he very readily said, 'I don't have all the answers and I need help.'"
She added that he does have "enormous strengths, and where there are weaknesses, we have to make it up for him ... because his problems and problems with the company are identical."
Other issues that Frei will tackle include organisational and management problems, getting people trained, diversifying management and accountability.
"We need to take repeated action, and I don't think words can fix that other than continued observation of good behavior," she said. "It is going to take a while for everyone to believe — some believe on faith, some on evidence."