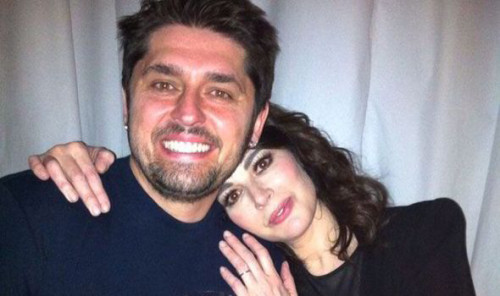 Chef Ludo Lefebvre has admitted he has gotten 'very close' to Nigella Lawson in recent months.
The 42-year-old Frenchman recently revealed that he hit it off with the TV cook, who divorced art tycoon Charles Saatchi on 2013,after they met while filming new cooking show ,The Taste.
Speaking to the Times, the married father-of-two described Lawson as an "amazing person".
"Oh Nigella! I feel I have known her for a long time. When I moved to America in 1996, she was on TV and she was so beautiful," he said.
"We have become very, very close. We clicked right away. We are in touch all the time."
Lefebvre, who owns the Trois Mec restaurant in Los Angeles, went on to admit that it broke his heart when Nigella was accused of being a habitual drug user during the fraud trial of two assistants, Francesca and Elisabetta Grillo.
The sisters were cleared of spending more than £300,000 on extravagant purchases - including holidays and designer handbags - by using Saatchi's company credit card.
"It broke my heart [to see the trial]. She is a celebrity for so many years. Have you heard anything like this before? No. Because she is a great woman."
Lefebvre is a rival judge to Lawson on the US version of the show.
His lawyer wife Kristine said that Nigella, 54, describes Lefebvre as like "a very good-looking younger brother".
The first episode of the UK version of The Taste pulled in 1.8 million viewers when it recently aired on Channel 4.