The search for 12 US Marines who were aboard two helicopters that crashed off the coast of Hawaii has been halted. US Coast Guard officials have been scouring a wide area around the crash site off the island of Oahu since contact with the helicopters was lost on 14 January.
Debris had been spotted floating in the ocean and initial reports suggested the helicopters had collided, although this has not been confirmed by officials. Hawaii News Now reported residents in Wailua, near where the helicopters fell, had seen a fireball in the immediate aftermath of the crash about 11.40pm.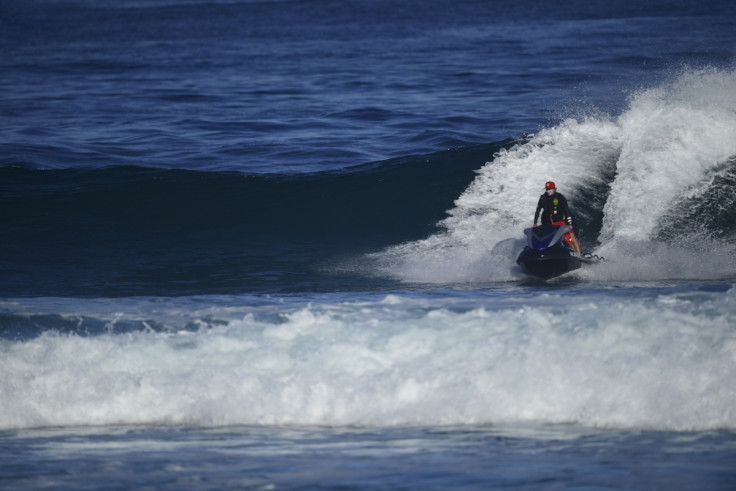 A major search on land, sea and from the air was carried out for five days with over 40,000 sq nautical miles covered. On 19 January, officials said they were halting the operation having been unable to find any bodies or survivors.
Captain Jim Jenkins, acting commander of the Coast Guard 14th District, said the decision had been "extremely difficult". He said: "I know I speak for the entire Coast Guard when I say our thoughts and prayers are with Marine Corps helicopter squadron and particularly with families and loved ones of those missing.
"I emphasize that as we suspend the search, we pass the baton to the Marine Corps for any follow on actions. We stand ready to support any future maritime operations, and we will continue to provide any comfort we can for those suffering from this terrible loss."
The CH-53E helicopters, each with six marines on board, were conducting a routine night training mission. The cause of the crash is still unknown.
According to reports, the helicopters' four life rafts had been recovered with no sign that anyone had been on board. It said a memorial for the Marines is earmarked for 22 January.
Missing US Marines
Marine Corps Base Hawaii Public Affairs Office named the missing Marines as:
Maj Shawn M. Campbell, 41, College Station, Texas
Capt Brian T. Kennedy, 31, Philadelphia, Pennsylvania
Capt Kevin T. Roche, 30, St. Louis, Missouri
Capt Steven R. Torbert, 29, Florence, Alabama
Sgt Dillon J. Semolina, 24, Chaska, Minnesota
Sgt Adam C. Schoeller, 25, Gardners, Pennsylvania
Sgt Jeffrey A. Sempler, 22, Woodruff, South Carolina
Sgt William J. Turner, 25, Florala, Alabama
Cpl Matthew R. Drown, 23, Spring, Texas
Cpl Thomas J. Jardas, 22, Fort Myers, Florida
Cpl Christopher J. Orlando, 23, Hingham, Massachusetts
Lance Cpl Ty L. Hart, 21, Aumsville, Oregon