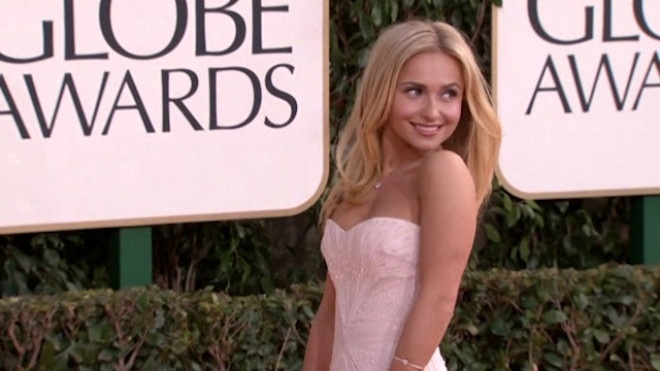 Hayden Panettiere and her boxer fiancé Wladimir Klitschko are reportedly expecting their first child.
According to Us Weekly magazine the couple, who got engaged last year, are over the moon about starting a family.
"Hayden is totally pregnant!" a source told the publication.
The 24-year-old actress, who rose to fame on supernatural drama Heroes , has dated 6ft 6ins Klitschko on and off for three years.
Although Panettiere has not confirmed the pregnancy news, the Nashville actress previously revealed that she felt like she was 'born' to be a mother.
"I've lived a very big life, and I don't feel my age, and I feel like I was born to be a mother," she told Glamour Magazine in May 2013.
"Sometimes people speak about [having kids] like, 'Your life ends - you're never going to be able to do anything again!' And I'm like, "What are you talking about?"
She added: "Motherhood is the most beautiful, exciting thing, and there's nothing that I feel like I can't accomplish while having children in my life."
The pint-sized beauty also speculated about her future children's appearance, joking that they would be 'normal height'.
"He's [Klitschko] got bowlegs and I've got knocked knees, so they're going to have straight legs. And they'll be normal height," she told Ellen DeGeneres.