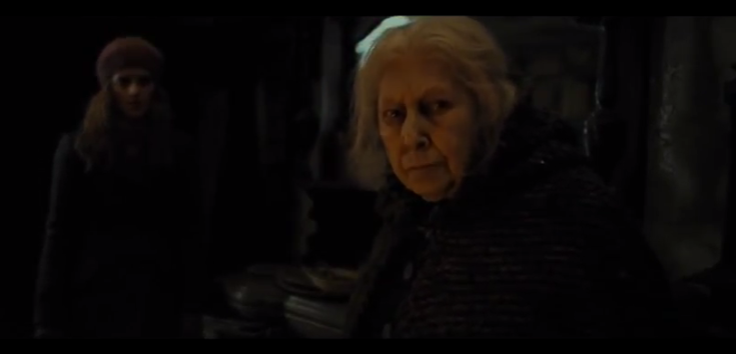 The Harry Potter fandom is in mourning with the word that Hazel Douglas, the actress who found fame at a late age with her portrayal of historian Bathilda Bagshot in Harry Potter and the Deathly Hallows Part One, has died.
Douglas began her acting career as far back as 1947, with an appearance in the TV movie Trilby. During the 1960s she found regular employment in the farces of Brian Rix, who also passed away this year.
Douglas found herself in demand more as she progressed in years, often portraying matriarchal or slightly doddery elderly women with a glint of steel in their eyes. Repeat roles in Where The Heart Is, At Home with the Braithwaites, Eyes Down and The Worst Week of My Life play testament to her ability.
However, it is as Bathilda Bagshot, author of A History of Magic in the Harry Potter films, that she is best known for. Bagshot was notoriously killed by Dark Arts and had her body re-animated by Lord Voldemort in an attempt to trap and kill Harry and Hermione.
Douglas died on 8 October, aged 92.