Jamie Dornan eyes up the competition as his dad makes cameo in The Fall
Jim Dornan will role of Policing Board member John Porter on forthcoming episode.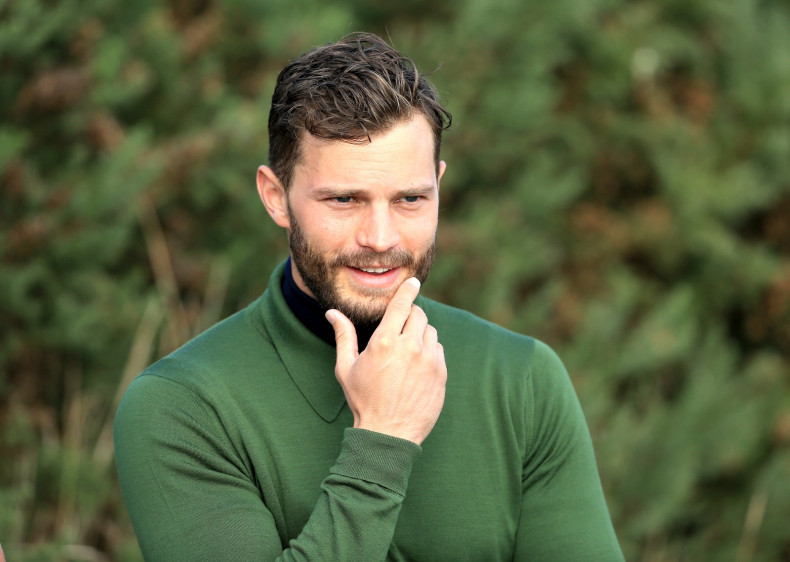 Jamie Dornan is preparing to share the screen with his father, Professor Jim Dornan. The retired obstetrician and gynaecologist will not be in the next instalment of the Fifty Shades franchise − but will be showing off his acting chops in BBC 2 drama, The Fall.
Unbeknownst to his son, Dornan Sr was approached by the hit show's writer and producer Allan Cubitt to appear on the show − who plays serial killer Paul Spector in the gripping Northern Ireland-based dark thriller − and Dornan Jr was left stunned when he arrived on set.
"I met Alan socially and he asked me to take part in The Fall. Jamie had finished filming and had no idea I was going to be in it. It came as a real surprise when he found out."
Jim will play Policing Board member John Porter and his character is expected to quiz John Lynch's Chief Constable over the ongoing case of the Belfast Strangler. But Dornan doesn't have to worry about him stealing his thunder because his old man only has one line— "Can the Assistant Chief Constable please provide us with an update on the progress of the Operation Music Man task force?"
"John Lynch was lovely – he was very helpful," Jim continued. "He had kind words when I got it right and smiled sweetly when I got it wrong. I really enjoyed it and it was a very interesting morning. I would say it was awe-inspiring.
"I was very impressed with the professionalism of everyone involved in the production and the detail they went into to get things right."
The Fall continues on Thursday (October 6) at 9pm on BBC2.