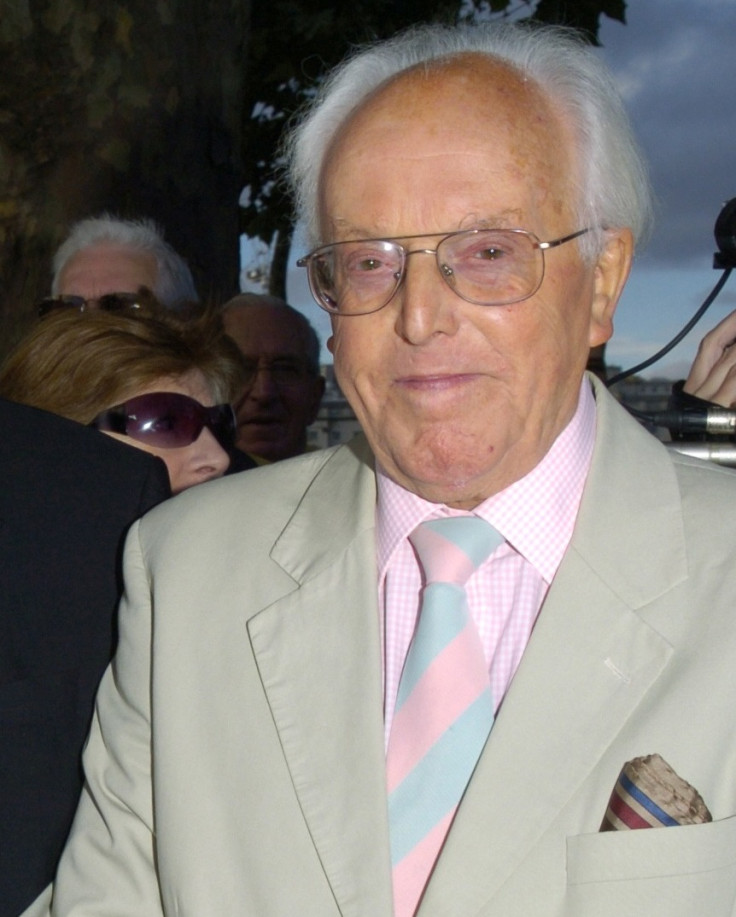 The president of Mencap, the learning disability charity, Lord Rix died on Saturday, 20 August. He had been terminally ill for some time. He said his illness left him "like a beached whale" and in pain.
Last week he revealed "I just want to go" as he was bed-ridden and unable to sleep. He said: "I have been dying now for two months or more and that is a very, very long time.
"I am constantly woozy and hazy but I can't sleep. The doctors and nurses do their best for me, but their best is not good enough because what I want is to die, and the law stops them from helping me with that," Rix added in a Mirror report.
He had previously been against assisted dying, due to concerns that those with learning disabilities could become targets for euthanasia.
However, he changed his mind recently, explaining why he was now in favour of the Assisted Dying Bill.
"Unhappily, my body seems to be constructed in such a way that it keeps me alive in great discomfort when all I want is to be allowed to slip into a sleep, peacefully, legally and without any threat to the medical or nursing profession," he wrote to the Speaker of the House of Lords.
"I am sure there are many others like me who having finished with life wish their life to finish.
"Only with a legal euthanasia bill on the statute books will the many people who find themselves in the same situation as me be able to slip away peacefully in their sleep instead of dreading the night."
Lord Rix started campaigning on behalf of those with learning disabilities when his daughter Shelley was born with Down's Syndrome, according to a BBC obituary: "When Lord Rix's daughter, Shelley, was born with a learning disability he and his wife Elspet were told to put her away, and forget about her.
"This started a quest lasting over 60 years to make the world a better place for all those with a learning disability.
"His unique charm, personality and passion have been invaluable in helping Mencap grow. Lord Rix made a real difference but there is still so much more to be done.
"We will not stop until people with a learning disability are valued equally, listened to and fully included in our society. That would be the most fitting tribute that we could pay to such an extraordinary man."
Born in 1924, Lord Rix was an actor-manager for over 30 years. He became best known for appearing in Whitehall farces, which many criticis in London derided as low comedy.
"A tradition of critical snobbery has grown up around these plays, partly because they were so blatantly popular, but chiefly because of our conviction that farce, unless written by a Frenchman, is an inferior theatrical species," said Michael Coveney, a theatre critic.
"Once the National Theatre has done its duty by Priestley and Rattigan and others teetering on the brink of theatrical respectability I suggest they employ Mr. Rix… to investigate the ignored riches of English farce between Travers and Ayckbourn."