HBO cracking down on Game of Thrones piracy as legal streaming falters
HBO is monitoring torrent swarms and contacting ISPs in a crackdown on Game of Thrones online piracy.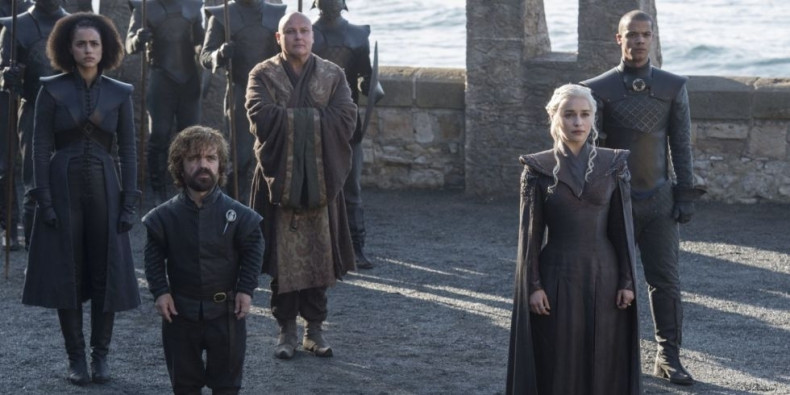 If you're a Game of Thrones fan that routinely illegally downloads the episodes to watch for free, you might want to listen up – HBO is watching, and it is now making an effort to crack down on prolific seeders and downloaders.
Since the first episode of Game of Thrones Season 7 debuted on Sunday 16 July, HBO's anti-piracy firm IP-Echelon has been sending out warning about some users to their internet service providers (ISP). In previous years, Game of Thrones has been one of the most downloaded shows on the internet, breaking records with millions of downloads in less than 24 hours.
Essentially, IP-Echelon is helping HBO to monitor some of the most popular torrent streams, where fans have ripped the show off their TV and uploaded it for others to illegally download for free.
The firm tracks down the IP addresses of some of the people who are hosting the files online (known as seeders), as well as some of the people who are downloading the file (leechers), and then sends DMCA copyright infringement warning letters to the ISPs, in the hope that the ISP will alert the actual users and scare them into refraining from online piracy.
DMCA takedown notices
"We have information leading us to believe that the IP address xx.xxx.xxx.xx was used to download or share Game of Thrones without authorisation," the letter says, according to TorrentFreak.
"HBO owns the copyright or exclusive rights to Game of Thrones, and the unauthorized download or distribution constitutes copyright infringement. Downloading unauthorised or unknown content is also a security risk for computers, devices, and networks."
The takedown letters include details of the specific torrent hash and the name of the file that was downloaded, and they mention real torrent streams that are available on several popular torrent sites.
However, the five file names that were seen by TorrentFreak all relate to torrent streams that have only between 17-484 seeders, and very few leechers. These are a far cry from the three most popular torrent streams for Game of Thrones S07E01, which have between 3,000-24,000 seeders, and hundreds if not thousands of leechers.
Of course, it is possible that IP-Echelon is sending out hundreds of thousands of DMC takedown notices to all of the IP addresses torrenting from all the most popular streams, or it could be that the firm finds it easier to go after and scare off smaller torrent streams with less downloads.
In any case, unless the ISP decides it wants to do more paperwork and attempt to match IP addresses to subscribers and warn them, nothing will happen. In order to identify specific individuals and bring about copyright infringement charges, HBO would be required to get a court order to find out.
Pushing users towards legal options
The letters could instead be part of a campaign or seeking to deter people from illegally downloading the show, and instead push them towards legal methods, such as subscribing to cable or satellite TV channels, or paying for legal streaming services.
Unfortunately, this might not do much good, since HBO ran into technical problems earlier this week that prevented fans in the US, Latin America and Australia from watching the first broadcast over Sunday and Monday on Foxtel, an Australian cable and satellite TV provider.
Foxtel released a statement saying that both HBO and Foxtel's systems experienced technical glitches around the world, which caused streaming and broadcasts to crash all over the world. On Foxtel's side, the meltdown was caused by too many people subscribing to the on-demand Foxtel Now service just before the show was broadcast.
Australia is a prolific country for online piracy, and unless the legal options work well and are attractive, there is no real incentive for people there and across the world to stop illegal downloading.