'He was really kinky': Katie Price's ex was into threesomes and bondage, claims his former girlfriend
Kieran Hayler admitted to his sex addiction and an affair with their family nanny in a recent interview.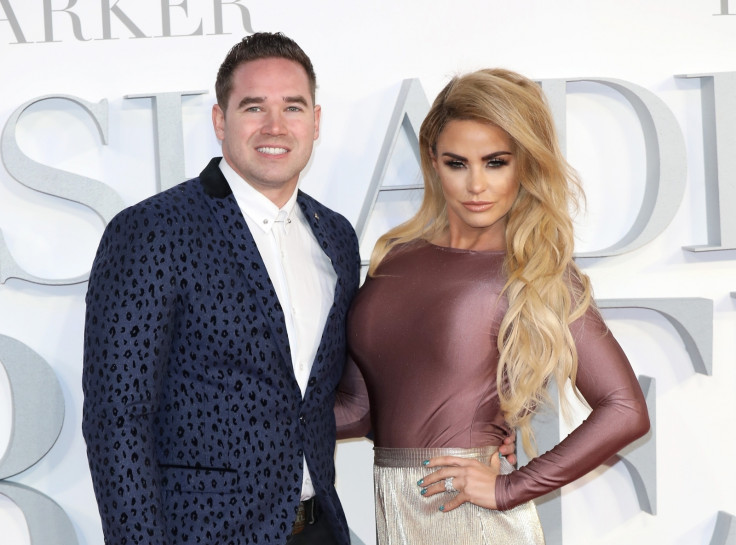 Katie Price's estranged husband Kieran Hayler may have admitted to his sex addiction and his affair with their children's nanny, but the celebrity duo's divorce drama seems to be far from over.
Now, reality star Laura Alicia Summers — who dated Hayler prior to his marriage with Price — revealed some shocking details about the ex-stripper. Apparently, the 30-year-old former body builder was into some kinky Fifty Shades-style experiments in the bedroom.
"He was really kinky in bed — he wasn't shy about anything," Hayler's ex told Daily Star Online. "He liked a bit of bondage. He was always pestering me for a threesome as well, with a blonde."
Dishing the dirt on their "amazing" chemistry, the Ex On The Beach star continued, "He was quite dominant to be honest, and I was happy to play the submissive role."
"He had loads of kinky costumes from his job. He had a sailor's outfit, an army one. He would always send me sexy photos before he headed out on stage," she quipped.
According to reports, the former couple enjoyed only a short dalliance. Around the same time Hayler started seeing the Loose Women star. "There was a fuzzy timeline as to when I stopped dating him, and when Katie started dating him," said Summers, explaining, "I'm worried he was seeing both of us together around that time."
"I had no idea about Katie, she had no idea about me," the 32-year-old added.
Incidentally, the surprise revelations about Hayler's past came on the heels of his recent confession about his affair with their household help, Nikki Brown. Speaking to The Sun, the father-of-two explained how his wild cravings for sex meant he would have even slept with an 80-year-old.
"I'm a sex addict and needed a thrill. If our nanny had been 80 I'd probably have tried to manipulate her into having sex too," he said.
"It didn't matter who it was, I just wanted a fix. If it wasn't her it would have been someone else. It was a means to an end, the thrill of the chase. Can you imagine how embarrassed I am about being a sex addict, mortified at admitting this?" Hayler quipped.
The affair, which has apparently led to the demise of Price's third marriage, however, has been denied by the family nanny.
© Copyright IBTimes 2023. All rights reserved.