'Seriously Farrah you look disgusting': Fans rage after Teen Mom star poses in busty lingerie photos
"Poor Sophia being left with a nanny again," a critic wrote, slamming the reality star on Instagram.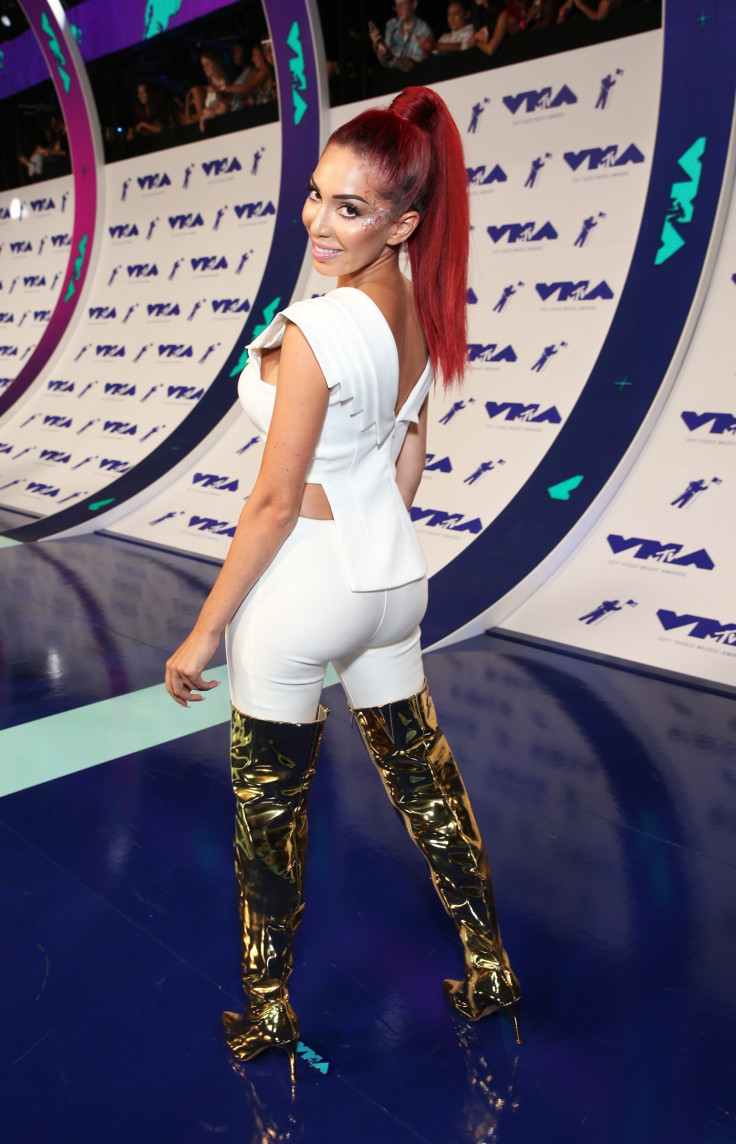 Teen Mom fans may not be stranger to controversies, yet each time Farrah Abraham shares something new online, it unfailingly stirs the hornets' nest. This time, however, it's the reality star's extreme skin show and choice of outfit that have left many of her social media followers clucking their tongues in disapproval.
Showing off her enhanced assets, the 26-year-old recently shared a pool-side picture on Instagram, decked in a busty lingerie-style one-piece. Even her almost see-through drape in the photo does little to keep imagination from soaring.
In addition, the mother-of-one lets her bombshell red hair loose as she poses without much make-up for the sunny click. Fans, however, weren't much impressed with the scarlet locks or her cleavage-baring outfit as they reacted to Abraham's latest post.
"Why are you walking around in your lingerie? Seriously have respect for yourself!" one critic fumed, while another shared disapproval, writing, "Ewww! Seriously Farrah! You look disgusting. Lingerie is meant for the bedroom not outside where other people can see you #growup."
The combination of a Harley Quinn-esque hair and the plunging neckline also caused many to draw Halloween comparisons in the comments section.
Slamming the MTV star, a user shared, "Really Farrah you ready for Halloween!" as another went all sarcastic with the criticism, adding, "Damn, you look like you ate the Little Mermaid."
Some even criticised the Teen Mom star for her apparently "plastic" look. "No plastic would look good on you. You were so cute before all the surgeries," the comment read. While others couldn't help talking about Abraham setting a wrong example for her eight-year-old daughter Sophia.
A critic wrote, "I'm sorry but definitely could have been a role model for young girls but you decided to run for the fame and make it all about being famous and all about you."
Another added, "Poor Sophia being left with a nanny again."
While this is not the first time Abraham has come under fire, she has remained unfazed about the criticism.
"I think it's just best to ignore negativity and only welcome positivity in your life and I think that shows for Sophia and hopefully myself over the years and I'm just really happy about that," she told Us Weekly earlier.
© Copyright IBTimes 2023. All rights reserved.