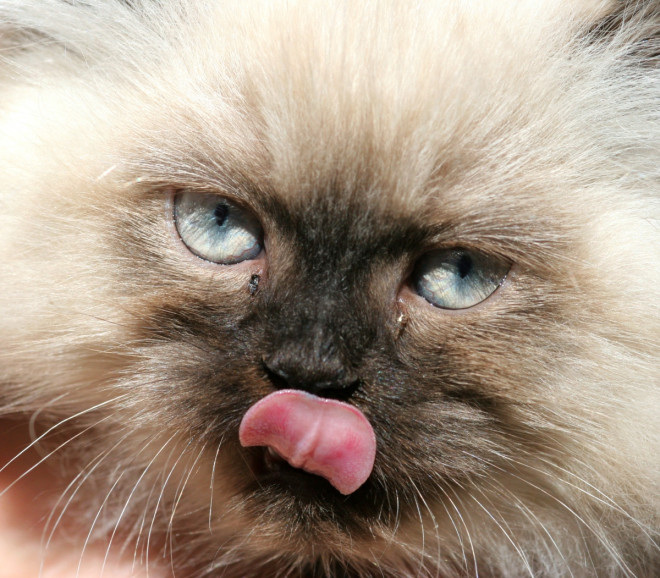 An American couple had to make an emergency call to 911 to get police help when their Himalayan pet cat took them hostage.
The cat weighing about 10kg first attacked the couple's seven-month-old infant and then took them hostage in their apartment in Portland, in the north western US state of Oregon.
Cat owner Lee Palmer said the cat became aggressive after the baby pulled its tail.
The four-year-old male cat named Lux then forced the family as well as their pet dog into the bedroom.
"We're trapped in the bedroom, he won't let us out of our door," Palmer told the emergency services dispatcher, The Oregonian newspaper reported.
Palmer said he tried to get the cat off his son who had suffered a scratch in his forehead from the cat in the past as well.
"I kicked the cat in the rear, and it has gone over the edge. He's trying to attack us -- he's very hostile. He's at our door; he's charging us," he added.
The whole ordeal was recorded on the 911 tape.
"He's trying to attack us," Palmer's wife Teresa Barker said. "He hit our door, our bedroom door. Did you hear him scream? That was the cat."
The police told the owner to keep the door shut until they arrive for help. The cat was captured and kept in a doghouse.
Despite Lux's past record of violent behaviour, his owners do not want to give him away.
"It's not going to happen — I'm not getting rid of my cat right now. I've raised him since he was a baby," Barker said.
"He attacked our baby, so we got a bit of adrenalin rush. If you had a cat and you had a baby... I assure you, you'd do the same thing. We were worried about the baby; we could've cared less how the cat felt."
"We gotta watch the cat around the baby" she added.