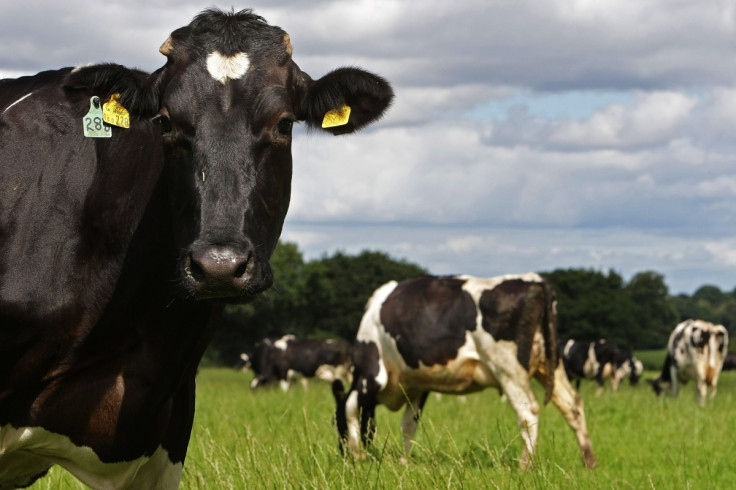 Cows have become Britain's deadliest large animal as figures reveal they were responsible for the deaths of 74 people over the last 15 years. According to figures from the Health and Safety Executive (HSE), cows killed 56 farm workers and 18 walkers by trampling or crushing their victims.
Of the 18 ramblers killed by cows, all but one were walking their dogs into fields. This has resulted in the National Farmers Union (NFU) suggesting that some deaths could be prevented as "people don't understand animal behaviour".
The HSE said cows are now more lethal than dogs, which caused 17 deaths between 2005-2013. The figures led to the organisation to issue new advice to farmers on how to raise cattle, including not holding cows in fields with public footpaths.
The report from the HSE's agricultural committee said: "As 70% of these deaths involved either a bull or newly calved cow, activities with these stock should be carefully planned."
However, the HSE and charity Ramblers believe the number could be higher as many attacks, especially if the victim was only injured, may go unreported.
A HSE spokesperson said: "HSE regularly investigates incidents involving cattle and members of the public in England and Wales. Some of these result in death or serious injuries. Almost all of these incidents are in fields and enclosed areas.
"All large animals are potentially dangerous… However, when under stress (eg because of the weather, illness, unusual disturbance, or when maternal instincts are aroused), even normally placid cattle can become aggressive. Even gentle knocks from cattle can result in people being injured."
Tom Fullick, livestock adviser at the NFU, told the Sunday Times: "Farmers don't want people to be put off being in the countryside. It's a case of making sure everyone can enjoy it safely."