Why U2 frontman Bono refuses to open up about his near-death experience
U2's latest album, Songs of Experience, explores the theme of mortality.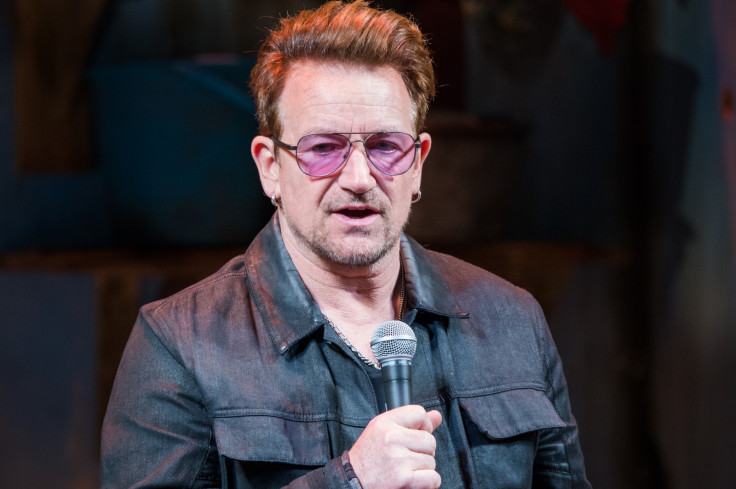 Bono has revealed that he almost died but refrained from divulging details about his near-death experience.
Speaking to Rolling Stones magazine for their January 2018 issue, the U2 frontman said "extinction events" could happen because of physical or psychological reasons. He, however, pointed out that his near-death experience was "physical".
The 57-year-old said he does not like to talk about his near-death experience as he would be demeaning the people he knows who did not make it through or couldn't get health care.
"It's one thing if you were talking about it in a place of record like Rolling Stone, but by the time it gets to your local tabloid it is just awful. It becomes the question that everyone is asking," Bono told the music publication.
The 22-time Grammy-winning band's latest album, Songs of Experience, explores the theme of mortality, which lets "people fill in the blanks of what they have been through".
"With this kind of celebrity obsession with the minutiae of peoples' lives – I have got out of that."
He added: "Strangely enough, mortality was going to be a subject anyway just because it is a subject not often covered. And you can't write Songs of Experience without writing about that. And I've had a couple of these shocks to the system, let's call them, in my life."
Bono said he had previously thought he'd "let go" of his fear of death, but it turned out to be the exact opposite.
"I thought I already had, but this was the next installment in trust. You know, people of faith can be very annoying," he said.
"Like when people on the Grammys thank God for a song and you think, 'God, that is a shite song. Don't give God credit for that one – you should take it yourself!' I am sure I have done that myself. And someone's like, 'I got this directly from the mouth of God!' And you're thinking, 'Wow, God has no taste!'"