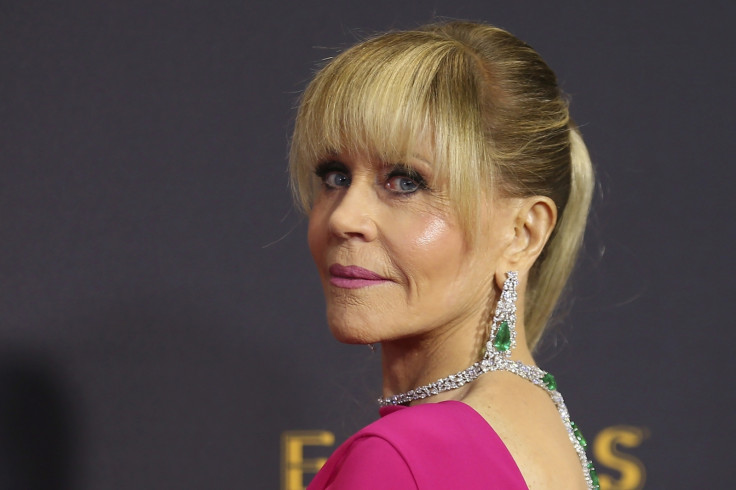 Jane Fonda turned 80 years old on 21 December. And, the Oscar-winning actress is thankful to be alive, considering that she thought she would die before the age of 30.
Fonda told People magazine that she assumed she would never live past the age of 30 as she saw herself becoming an addict and dying without anyone beside her.
"I never pictured 30," Fonda told the publication. "I assumed I wouldn't live very long and that I would die lonely and an addict of some sort. I didn't think if I did live this long, that I would be vibrant and healthy and still working. I'm grateful."
Fonda also said that she had a "fraught adolescence". She was born in 1937 to movie legend Henry Fonda and socialite Frances Ford Brokaw. In 1950, when Fonda was 12 years old and her brother, Peter Fonda, was 9, their mother, who suffered from mental illness, killed herself.
After suffering a great loss as a child, Fonda, who was filled insecurity and loneliness when growing up, discovered her love for acting, which she continues to do in Netflix's Grace and Frankie.
Fonda also revealed that her biggest regret in life is not spending more time with her children. "I tell my kids I'm sorry," she said, adding that her proudest moment was accepting her father's Oscar for On Golden Pond.
Fonda also talked about her life saying she is proud of her inner self-improvement.
"I'm thankful that I've gotten better over the 80 years," Fonda said. "I'm less judgmental. I'm forgiving. It wasn't always true. I've really worked hard to get better as a human being."
Fonda has overcome many challenges in personal life. Speaking about her past relationships, she advised, "If you don't feel seen, safe or celebrated, get out."
Fonda has been married three times. She was married to activist Tom Hayden, media mogul Ted Turner and director Roger Vadim.
---
The Samaritans provides a free support service for those who need to talk to someone in the UK and Republic of Ireland. Visit Samaritans.org or call 116 123 (UK) or 116 123 (ROI), 24 hours a day, 365 days a year. Visit this website to find a support phone number in your country.