Each time DC Films decides to bring the Joker back on the big screen, Batman fans turn sceptical of the choice of actor. So it came as no surprise when they were up in arms... or on Twitter, criticising Warner Bros and DC Picture's recent announcement for a standalone film about the fictional super-villain.
According to Deadline, the studios are in the early stages of creating a film which tells the story of the Joker's origins, with The Hangover's Todd Phillips directing and co-writing the script with 8 Mile scribe Scott Silver.
Martin Scorsese has been brought on board to produce the project along with Phillips under a new yet-to-be-named banner.
Jack Nicholson first brought a certain memorable persona to the infamous character in 1989, which fans opine was later made perfect with Heath Ledger's performance in the 2008 hit The Dark Knight.
Jared Leto was most recently cast as the Joker in Suicide Squad and will return for the sequel and the Harley Quinn stand-alone movie.
WB and DC now plan to cast yet another face to play the character, possibly someone younger since the film is expected to be set in the early 1980s.
The original report on the project suggests that unlike the typical DC style, the Joker project will be a gritty and grounded hard-boiled crime film on the lines of Scorsese's Taxi Driver, Raging Bull or The King Of Comedy.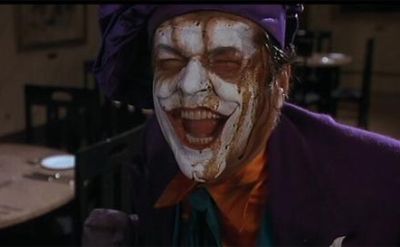 While we are prepared to hold off comments until the film makes it to cinemas, fans are sceptical on multiple counts.
Some feel the studios will not be able to find an actor capable of imbibing the craziness of the Joker as well as Ledger, while others prefer that the baddie's origins stay murky considering the character keeps changing the story behind how he earned his gruesome scars.