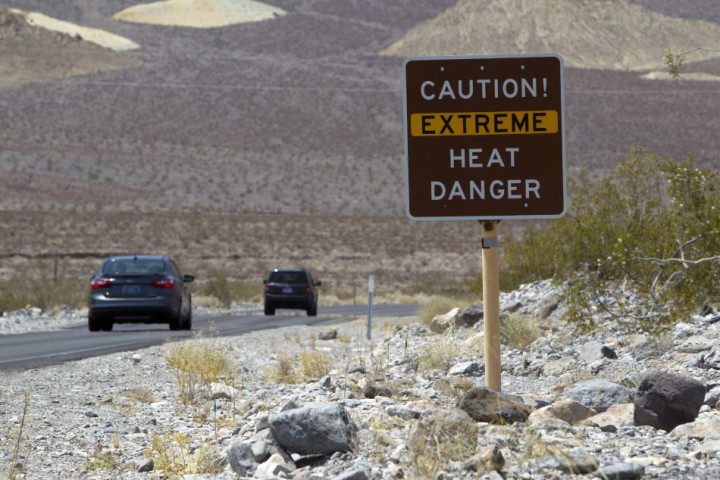 One man is thought to have died and dozens more have been hospitalised as a result of the record-breaking heatwave sweeping across the US southwest.
A man in Las Vegas is thought to have died from a heat-related illness as temperatures shot up to 46C (114F) on Saturday afternoon, just short of the city's all-time record.
Paramedics found the man, who was in his eighties, dead in his home, which did not have air conditioning, according to Las Vegas Fire & Rescue spokesman Tim Szymanski.
More than 40 people have been hospitalised in the Nevada city since 28 June, as the blistering heat looks set to continue to next week.
Szymanski added, "We will probably start to see a rise in calls Sunday and Monday as the event prolongs.
"People's bodies will be more agitated the longer the event lasts and people may require medical assistance".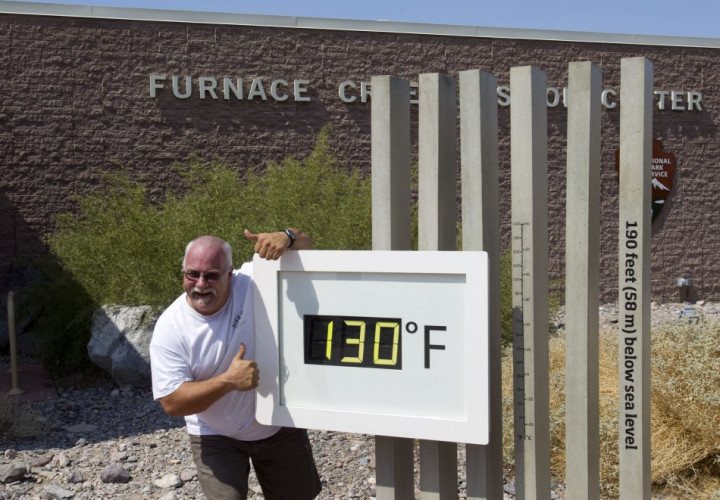 Elsewhere, Phoenix recorded a new peak temperature of 48.3C, breaking the record for 29 June that was set in 1994.
The US National Weather Service is warning that the potentially life-threatening heatwave looks set to continue, with Death Valley in California potentially becoming the hottest place on Earth with temperatures soaring to 54C - close to the all-time record for the surface of the planet.
The agency said on its website: "Excessive heat warnings remain in effect for a large portion of California...Nevada...and Arizona...where daytime highs will yet again dangerously soar well past the century mark and overnight lows will barely drop into the seventies and eighties.
"The south west will be particular hot with several places exceeding 110 degrees [43.3C]. One of the hottest places will be Death Valley, California as temperatures will approach 130 degrees [54.4C]".
The highest-ever temperature on Earth - 56.7C - was recorded at Death Valley on 10 July 1913.
Cooling stations have been set up to shelter the homeless and those elderly people who cannot afford air conditioners.
Officials said personnel have been added to the Border Patrol's search-and-rescue unit because of the danger to people trying to slip across the Mexican border. At least seven people have been found dead in the last week in Arizona after falling victim to the brutal desert heat.