After four years at the helm of the Yves Saint Laurent brand, Hedi Slimane will be stepping down as creative director for the French fashion house. The announcement came following the end of his contract on 31 March. The news does not come as a total surprise to the industry, with rumours brewing since January, but it will be a loss to the brand that has seen a great deal of growth under Slimane's direction.
François-Henri Pinault, Chairman and CEO of Kering, which owns Saint Laurent, stated: "What Saint Laurent has achieved over the past four years represents a unique chapter in the history of the house. I am very grateful to Hedi Slimane, and the whole Yves Saint Laurent team, for having set the path that the house has successfully embraced, and which will grant longevity to this legendary brand."
The enfant terrible of high fashion stepped into the shoes of the namesake couturier and took a turn in the opposite direction. Slimane ruffled every feather of the establishment during his time as creative director, taking the rocky, rebellious aesthetic he honed so stylistically at Dior Homme and transforming it for womenswear. The immediate change of the name from Yves Saint Laurent back to its original Saint Laurent label was the first stir before he uprooted the headquarters from Paris, moving the brand's home to Los Angeles.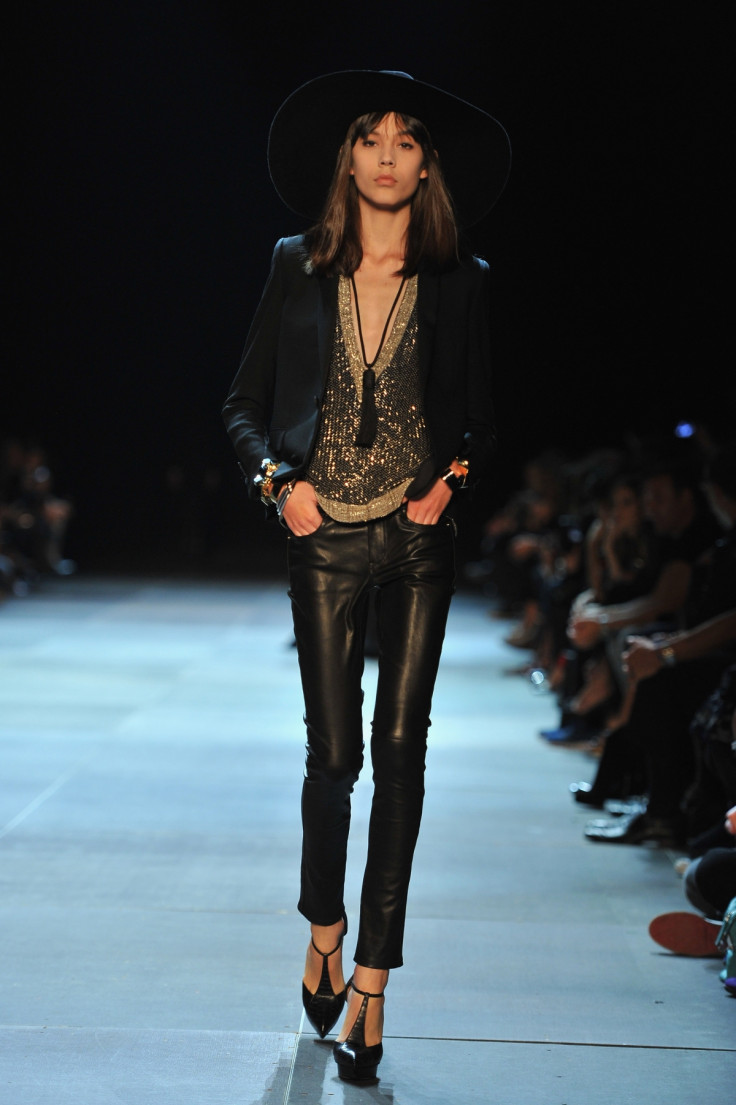 Slimane's aesthetic for Saint Laurent focused on ready-to-wear pieces, slip dresses, leather trousers and biker jackets were given the high-end treatment but this direction came not without criticism. Some fashion insiders found his approach to the historic brand disrespectful, yet every single piece he designed could be worn anywhere. Whether it was a simple pussybow blouse or a bias-cut silk slip dress over biker boots, each look could be worn for daytime or dinner, without a moments hesitation. His approach broke down barriers within the brand, opening it up to a far wider reaching audience from insouciant youngsters to red-carpet doyennes.
Francesca Bellettini, President and CEO of Saint Laurent gave a statement saying "I would like to thank Hedi Slimane very much for his vision in reforming such an iconic house as Yves Saint Laurent."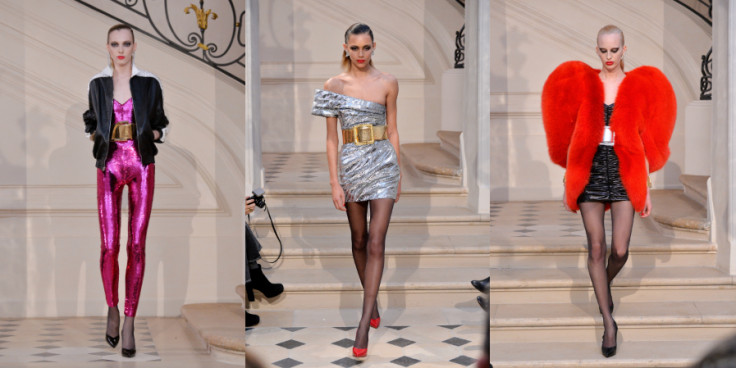 His final show and farewell to the brand was, coincidently, the most referential of Yves Saint Laurent's own work with a scaled back couturier setting, a French-speaking announcer calling out each look to a select group of editors and buyers during Paris Fashion Week on March 7. From the personalised engraved seat names to the romantic, 1980s-style lavish designs, Slimane's parting gift to the brand was a quiet epic.
This gamechanging approach to the brand did not go unnoticed from an economic stance either. Business of Fashion noted that, according to Sanford C. Bernstein, Saint Laurent revenues grew more than 20 percent each year from 2012 to 2014, despite being a smaller operation than the likes of Louis Vuitton or Gucci.
Though currently unconfirmed, most fingers point to Anthony Vaccarello as the man to take over from Slimane. Vaccarello has had great success with his eponymous label as well as in his role as creative director of Versus Versace and certainly possesses the same rebellious streak. What is certain is that whoever takes over will have their work cut out in terms of causing as much of a stir at Saint Laurent as Hedi has.