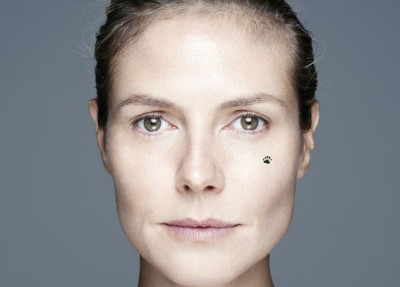 She is one of the world's most photographed women and even without layers of makeup Heidi Klum has proved that she is still a natural beauty.
The supermodel has gone bare-faced in support of BBC's Children in Need.
She joins a host of stars including Louise Redknapp and Caroline Flack who have been shot au naturale by renowned fashion photographer Rankin to raise awareness of the charity's brand new BearFaced Day campaign.
The candid slap-free snaps show off the 39-year-old beauty's wrinkle free skin and feature nothing but for a tiny Pudsey paw print.
"I am a firm believer of encouraging women's empowerment and what better way to do so than supporting such a fantastic charity?" Klum said.
BearFaced Day, designed to raise money for disadvantaged children and young people across the UK, will take place on Friday 9 November.
On that day, women across the UK are encouraged to show their support by going without make-up for 24-hours.
IBTimes UK has a look at just a few of the images from the campaign.