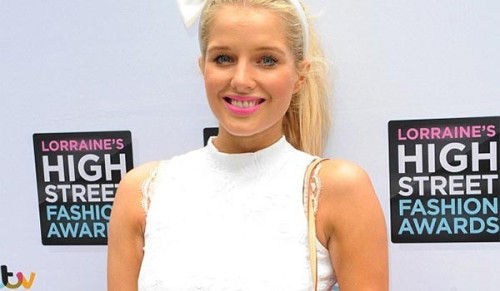 She is a soap star who has mastered the art of stripping down to show off her assets, but Helen Flanagan looks set to turn her talents to cooking.
The former Coronation Street actress has hinted she is keen to take part in the Come Dine with Me celebrity special.
The 23-year-old actress revealed that she would love to show off her cooking skills on the Channel 4 cooking contest - which sees four contestants take turns to put on a dinner party in their homes for each other - because cooking is ''sexy.''
''I would indeed [appear]," she told Nuts magazine. "I'd cook some kind of yummy artichoke salad with balsamic vinegar and breads ... some fish for main ... and some sexual chocolate dessert with loads of amazing wine for afters!
''I like to cook. I think it's sexy.''
But while she may have eaten camel toe during her stint on last year's I'm a Celebrity Get me out of Here, it looks like she will be far more picky at her dinner party.
She said: ''Cheese sometimes reminds me of mould, so I'm very picky. I only like mozzarella and feta and the halloumi cheese you get at Nando's.''