Helen Goodman MP Twitter racism row: Who is Lucia Hunt?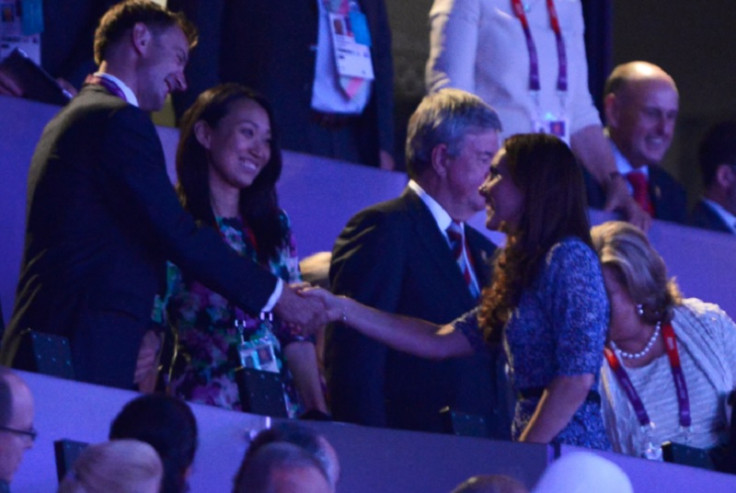 A Labour MP was forced to apologise after getting caught up in a racism row over Jeremy Hunt and the health secretary's wife. Helen Goodman took to Twitter to ask why Lucia Hunt (nee' Guo) would not return to her home country "if it is so good".
The shadow welfare minister made the comments after Hunt claimed cuts to tax credits would make British people work harder like Chinese employees. Goodman's message was subsequently met with cross-party condemnation on the social media platform.
Left-wing pundit Owen Jones, Liberal Democrat leader Tim Farron and Conservative MP Nadhim Zahawi were among some of the political figures criticising Goodman. The 57-year-old has since "absolutely, totally" apologised for the remarks. The scandal was the latest to hit the gaffe-prone politician.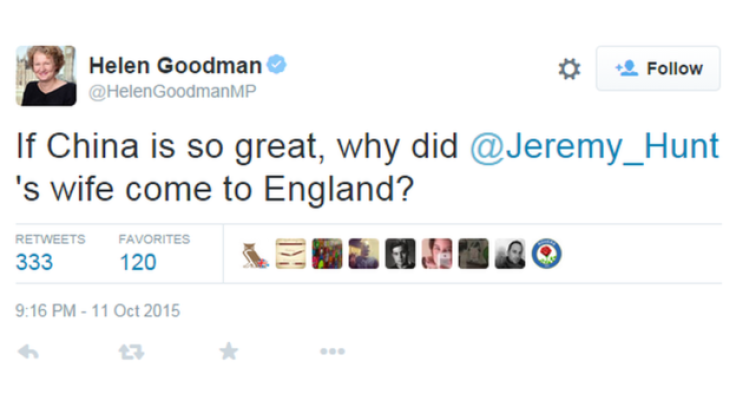 The news may have made Goodman even more infamous, but who exactly is Lucia Hunt? The mother of three (Jack, Anna and Eleanor) married the health secretary in 2009.
The pair reportedly met in early 2008 through the top Tory's educational firm Hotcourses, according to The Daily Mail. The Surrey West MP even travelled all the way to the city of Xian to get the blessing of Lucia's father before proposing to his future better half in New York on 24 December.
"I married last year. China's another fascinating country. I think John Lennon said that the best way to make God laugh is to tell him your plans," Hunt told Conservative Home in 2010. "Well, I think he's having a good old laugh because I went to Japan, I learnt Japanese, I immersed myself in the culture, I even write the language… and then I ended up marrying Lucia."
The couple, who live in Surrey and London, are apparently music fans. They attended a concert by Julian and Jiaxin Lloyd Webber called A Tale Of Two Cellos, the Evening Standard reported in 2013. Jeremy and Lucia also enjoy a spot of dancing, according to The Daily Telegraph.
But it is not all fun and games as Hunt warned in 2014 that his children could face prejudice because of the "tensions" high levels of immigration could create.
"I'd like to make one general point about immigration," he told LBC Radio. "My wife is Chinese and she obviously lives with me in England, in London. And my children are half-Chinese, and I do not want them to grow up in a country where people look at immigrants and say 'it's difficult for me to access NHS services because of people like you' – that's why it's so important to have sensible, balanced controlled immigration."
© Copyright IBTimes 2023. All rights reserved.