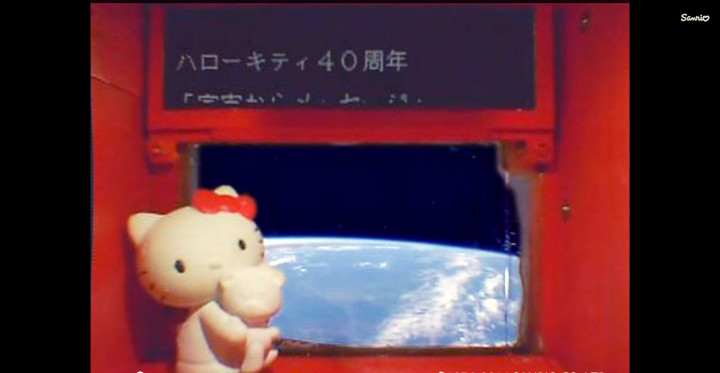 After years of sending animals into space, it's now the turn of the hugely popular Japanese cartoon character Hello Kitty.
The adorable character, whose real name is Kitty White, was sent into orbit as a passenger aboard the nanosatellite Hodoyoshi 3 when it launched from Russia on 19 June, along with 36 other satellites, according to Space,
Sanrio, the creators of Hello Kitty, announced her space mission to fans on 12 August in a new campaign entitled, "Let's Send a Message from Space!"
Hello Kitty fans from all over the world are invited to send thank you messages to their loved ones. One message a day will be picked to appear on the screen behind Kitty White in the satellite, which fans can view from a live video feed.
The $40m (£24m) project has been funded by Japan's education and science industry, with the aim of getting more private companies involved in satellites and children interested in space exploration.
Hello Kitty is hugely popular around the world and is a symbol of Japan's Kawaii (cute) culture. The space mission has been launched to coincide with the feline's 40th birthday.
The nanosatellite is one of two made by the University of Tokyo's Nanosatellite Center. The character has been stationed next to a window which looks out over the Earth, which took two months to be specially navigated into position.
The 4cm-high model of Kitty White is attired in her own version of a protective space suit, and she has been coated in a special paint to prevent her being harmed on her trip to space by UV and cosmic rays.
The submission deadline for messages is 25 August. They can be written in either English or Japanese and must be no longer than 180 characters long. Sanrio will select one message a day to transmit to the satellite between 26 August and 8 September.
The lucky winners will be announced on Hello Kitty's 40th Anniversary website.