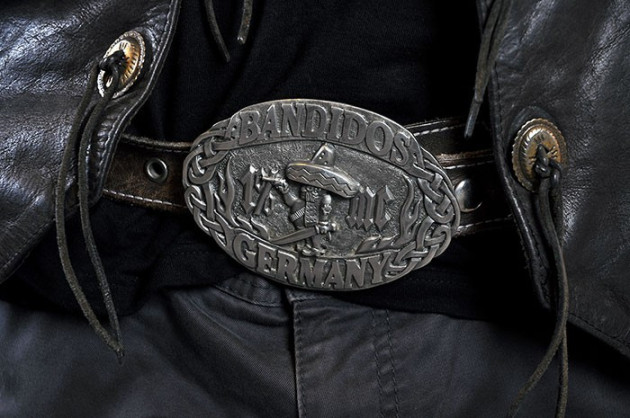 Violent biker gangs armed with firearms and grenades could soon be cruising British roads, according to European law enforcers.
Criminals on motorbikes froom America, Canada and Australia, are targeting the UK, according to Europol.
In their recruitment sights are football hooligans, far-right activists and ex-soldiers. Gangs are keen to draft in foot soldiers to help wage a turf war with other criminals for control of sex trafficking rings, drug smuggling routes and gun running markets.
Clashes could break out with UK-based gang the Outlaws. It has more than 30 chapters dotted across Britain, with links to violent crime. Members of the chapter were behind the shooting dead of Hell's Angel Gary Tobin as he rode his Harley Davidson on the M40 in 2007.
Motorbike rebels in the under-watch chapters revel in their outsider status. Members like to call themselves the "one percenters" to distinguish thems from the 99 percent of law-abiding motorcyclists whom they disdain.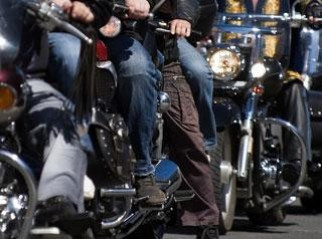 Police in Britain have been put on alert following the arrival in Europe of the dangerous gangs. They include the Comancheros and Rebels from Australia, Rock Machine from Canada, and the Mongols and Vagoes from the United States.
Collectively, they are termed Outlaw Motorcycle Gangs (OMCG) by law enforcement agents.
It is feared their presence will stoke tensions with established biker gangs in Britain like The Outlaws. However, among the influx of criminals are many who do not ride motorbikes, or even hold a license.
A Europol spokesman said: "The main threat to public safety associated with OMCGs stems from their propensity to use extreme forms of violence.
"This includes the use of automatic rifles like Kalashnikovs, and explosive devices such as grenades, and the indiscriminate nature with which this violence is often used in open conflicts between rival groups."
Concerens about what clashes could happen between the The Outlaws and foreign biker gangs is fueled by the Nordic Bike Wars of the 1990s. Clashes between members left 12 dead and wounded more than 100.