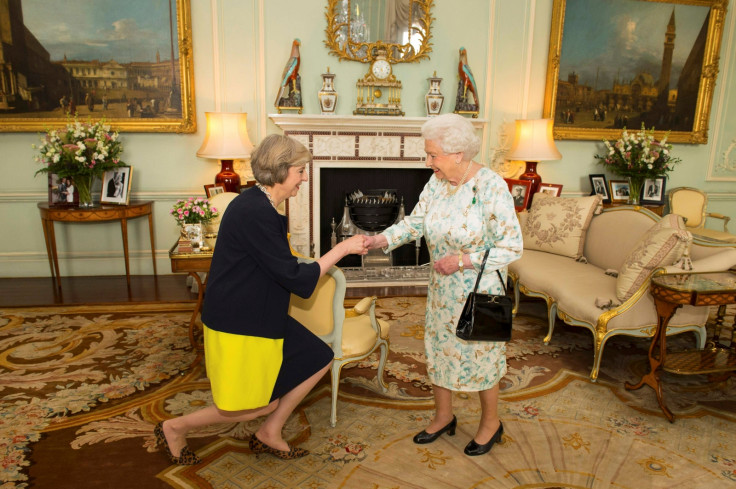 Theresa May has repeatedly said she does not want to give a "running commentary" on the UK's Brexit plans and that mantra appears to even apply to her dealings with the Queen.
The monarch's relationship with Theresa May reportedly got off to a bad start when her 13th prime minister did not share any of her Brexit plans when she first stayed at Balmoral.
May's two-day visit to the Scottish residence of the Queen in September was only two months after the EU referendum vote and it was unlikely that the plans were set in stone. However the monarch and the Duke of Edinburgh were said to be keen to hear more about May's vision, including who she would appoint to cabinet, sources told The Times.
But even with the Queen being the most discrete confidante possible, given that discussions between her and her prime ministers are never disclosed, May kept mum about any plans, with the Times reporting that "both [the Queen and the Duke] were said to have been left disappointed".
The paper emphasised there was no suggestion the Queen and the prime minister did not get along.
A Buckingham Palace spokesman said: "By long-established convention we never disclose details of discussions between the Queen and her prime ministers. Nor would we comment on anonymously sourced conjecture of this kind."
Downing Street said: "We never comment on private conversations with the Queen."
On Tuesday (20 December), May was criticised for giving cagey answers to Brexit questions posed by MPs on the liaison committee.
On Thursday (22 December), the Queen travelled to Sandringham by helicopter for her Christmas break after being forced to delay her travel plans for 24 hours as she and the Duke of Edinburgh were suffering from "heavy colds".