Alessia Cara is one of the most promising young singers to emerge over the past couple of years. With her silky vocals and positive messages about body image, confidence and self-love, it is no surprise that Chance The Rapper recently hailed her as a "kid genius". Cara's success so far has certainly been achieved on her own merit but the singer does credit fellow Canadian artists such as Justin Bieber and Drake for opening the doors.
After easing into 2015, a buzz began to form around the 20-year-old as her uber-cool debut single Here hit the airwaves. From then on, Cara's success soared, earning her recognition on both sides of the pond, and she would later come second on the BBC's Sound Of 2016 list.
At the same time she was enjoying chart success, two other Canadians were dominating the airwaves. Bieber was making a comeback with his Purpose album, The Weeknd became a new pop prince with his hit single Can't Feel My Face and Drake had topped the Billboard 200 chart with two mixtapes.
It is undoubtedly a great time for music in Canada, but Cara says the talent was always there, just simply untapped. Speaking to IBTimes UK, she said: "I think there's always been Canadian talent with Avril Lavigne, Nelly Furtado and Michael Buble.
"But I think a lot of newer artists who have broken through like Drake, Justin Bieber or The Weeknd have opened a lot of doors for Canadian artists to the point where now a lot of people on the outside are really looking to us for music. It's definitely a hotspot for music which is nice and people are looking to Canada now, which is why a lot of us have broken through since Drake and Justin Bieber. It's nice to be representing not only my country but also the city too."
Cara released her debut album Know-It-All in November 2015, peaking at number nine on the Billboard 200 chart in the US. "It's been crazy, I've been able to tick off a bucket list I didn't even know I had. As much as it's been an adjustment it's been great," she said.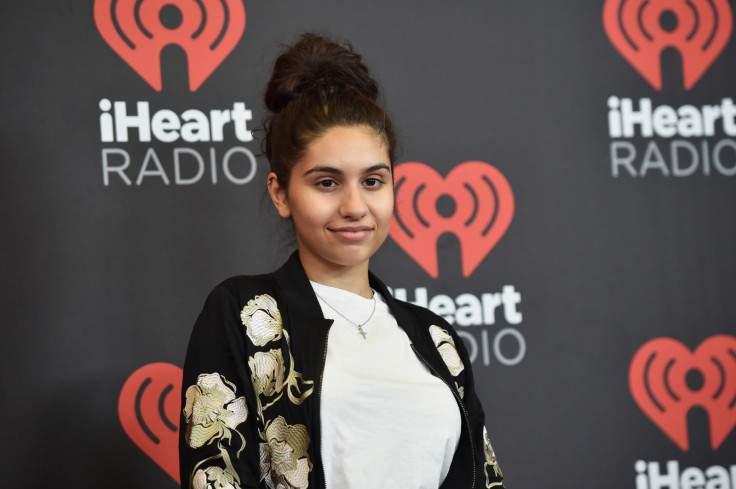 "[The fame] is the strange part for me, especially because it's very opposite to what I was doing before. I had the most routine lifestyle in the world so the fact I went from that to this in a very short time, it's hard to get my head around. I learn how to deal with that even though I'm not into the fame. But I love what I do so much."
Practising what she preaches, Cara has teamed up with the I Am That Girl campaign to encourage young women to embrace their natural beauty, lending her ballad Scars To Your Beautiful to the soundtrack.
Revealing how proud she is to be part of the movement, Cara said: "It's a really fulfilling experience to be a part of because not only do you get to talk about your story but you get to hear the stories of other girls. It's really empowering and moving."
Listen to Alessia Cara's Here: