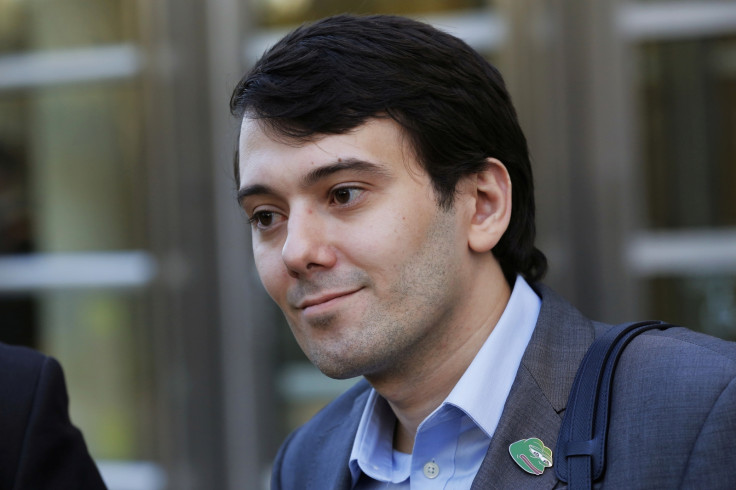 Martin Shkreli has proved to be a man of his word. The pharmaceutical CEO has live-streamed part of the world's only copy of Wu-Tang Clan's latest album in celebration of Donald Trump being elected as the next president of the United States.
Shortly after Trump, 70, defeated his democratic rival Hillary Clinton in the presidential election on 8 November, Shkreli started a live-stream on Periscope. So far, it appears Shkreli has played two songs from the Wu-Tang album, titled Once Upon A Time In Shaolin, while other tracks are said to have been previously released on Tidal in March.
When one fan complained that Shkreli was not playing music at one point during the live-stream, the businessman replied: "Well you're not getting s**t now with this attitude. better ask nicely. not releasing until you apologise."
The 33-year-old ended the live-stream after four hours but has stated he will return later in the day to play more songs. In the weeks leading up to election day, Shkreli promised he would "break" the Wu-Tang album if Clinton, 69, was elected into the White House.
The entrepreneur told his Twitter followers on 27 October: "If Trump wins, my entire unreleased music collection, including unheard Nirvana, Beatles, and of course, Wu-Tang, comes out, for free."
The CEO bought Once Upon A Time In Shaolin in December 2015 after forking out $2m (£1.6m) for the record, much to the dismay of hip-hop fans who were keen to hear Wu-Tang's latest body of work.
Revealing why he bought the album, Shkreli previously told Power 105.1's Breakfast Club: "There's a lot of things rich guys do to show off. The press thing is a part of it, but it's also to show your friends, or your last company, like, 'Hey, f**k you, look at me, I got this $2m album'. Guys do that all the time."
Shkreli became a vilified public figure after his company Turing Pharmaceuticals raised the price of their Aids medication Daraprim from £10 to £577.