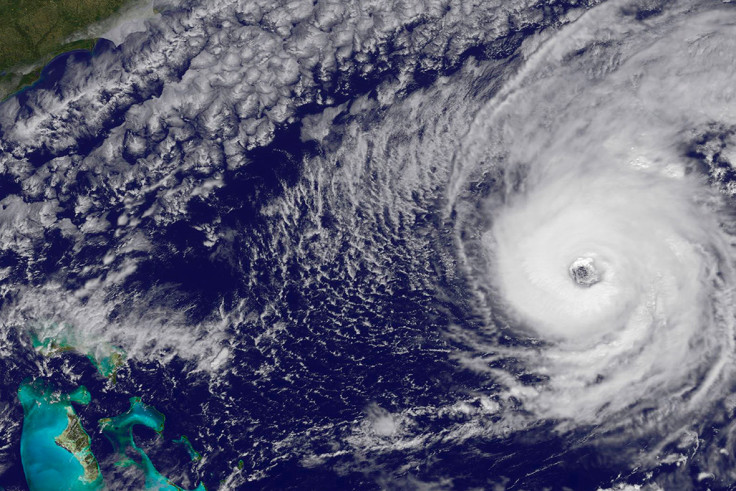 The activity of tropical cyclones three million years ago can give us an idea of what to expect from hurricanes in the coming years, scientists have said. This period – known as the mid-Pliocene warm period – was characterised by an enhanced intensity of global tropical cyclones.
The Pliocene, between 2.6 and 5.3 million years ago, was a time when global climate progressively became cooler and more arid. Polar ice caps started to develop and Antarctica became frozen. Nevertheless, the climate is thought to have been much warmer than it is today, especially around three million years ago.
It is this epoch that scientists have studied in their research, published in PNAS. They believe that the climatic features of the mid-Pliocene warm period are similar to what is seen in climate prediction models for the coming decades, with warmer temperatures expected.
Investigating how tropical cyclones behave in these climatic conditions may help scientists understand what is likely to happen in the future.
"We don't always understand the link between climate change and changes to storms' intensity. Our idea was that if we could understand the impact of warm climate on past storms, then maybe we could use this information as a guide for the future", study author Quing Yan, from the Institute of Atmospheric Physics in China, told IBTimes UK.
Greater intensity
The researchers reconstructed sea surface temperatures and with this data ran a number of mid-Pliocene climate stimulation to find out more about the sort of tropical cyclones that would have occurred at the time. Their models consistently predict that the average peak intensity of these storms was enhanced. They also lasted longer and often moved into higher latitudes, to a more northward direction.
"Our model predicts that we will see much stronger, powerful and longer storms in the future, potentially by the end of the 21st century. There will be differences within regions though - the Western Pacific and Northern Atlantic are expected to be more affected", Yan said.
The simulations presented in the study are similar to global tropical cyclone changes observed during recent global warming, as well as those of many future climate projections. Thus, this provides an insight into what cyclonic activity might look like in a warmer world.
This knowledge is all the more important as global warming continues to rise, even as the Paris Climate deal comes into force.