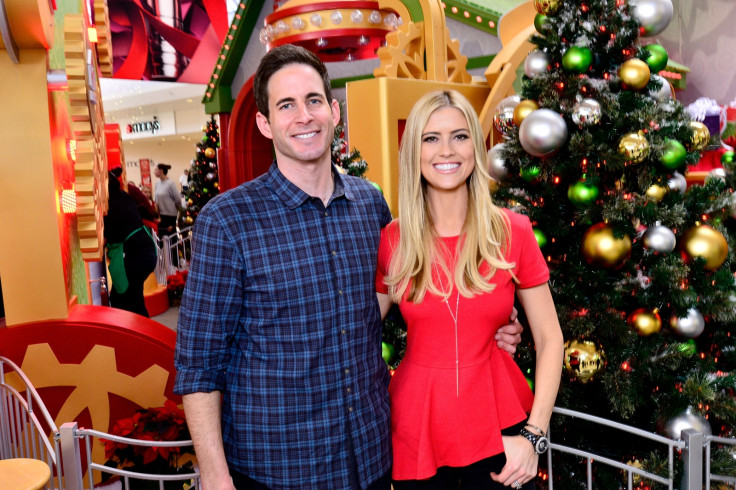 Is Christina El Moussa dating Nate Thompson? A representative of the Flip Or Flop star shot down reports linking the 33-year-old TV actress and the NHL player and said that the two are "just friends".
Rumours of the duo dating started when they were spotted together along with a group of people at the Lady Ducks fashion show earlier this month. Added to this, E! News reported that the two were seen chatting at the Ducks in Tux charity event in January.
The speculations gained momentum when El Moussa was spotted with a friend as Thompson's team Anaheim Ducks played Edmonton Oilers at the Honda Center on 23 March, In Touch Weekly reported.
E! News also claimed that they had been spotted together for a number of games this NHL season and suggested that they were together for "about a month".
After her public split from Tarek El Moussa – to whom she was married for seven years – the 33-year-old was rumoured to be dating Gary Anderson, while her former husband was allegedly with their nanny. The El Moussas filed for divorce in January and share two children together – son Brayden and daughter Taylor.
Despite her failed marriage being played out in the public eye, she recently revealed she is in a "really good place".
Christina noted that she and her former husband are in a "good spot" and their children are "really happy", but added they needed to work on a lot of things.
"Tarek and I have worked together [for] about 10 years, and we're going to continue to work together. We're getting along really, really well right now. I think, honestly, it's just like letting go of past resentment and living in the future, and remembering that [our] kids are the priority. And we are going to be in each other's lives for forever, so we just decided to put the past in the past and move on."