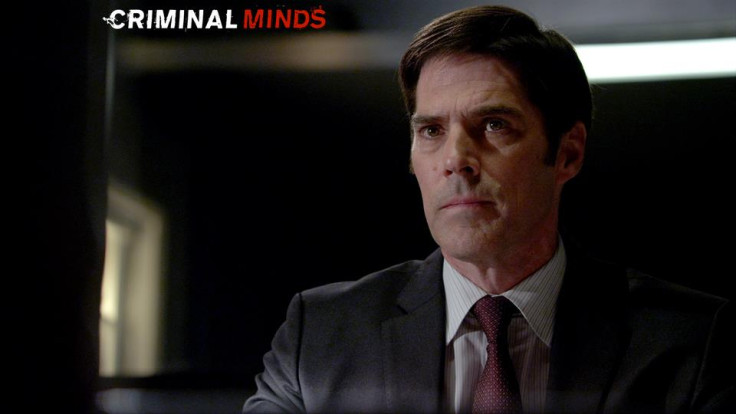 Criminal Minds writer Virgil Williams has shared his side of the story of his much-publicized altercation with actor Thomas Gibson, which got him fired from the CBS series.
Williams spoke to People Magazine about writing off Gibson's character, Aaron "Hotch" Hotchner, who only appeared on the first two episodes of Criminal Minds season 12. "It hasn't been smooth. It was very abrupt. But we tried to do it seamlessly and move on. We're going to keep moving forward and we're going to keep telling great stories."
Speaking about the altercation that resulted in Gibson's dismissal from the show in August, Williams explained, "He came to me with a line change that he wanted. Because of this particular episode, the change that he wanted hurt the story. I offered him a fix. He didn't accept the fix. He said, 'Fix it so I'm happy' and then walked off'."
Shortly after a second heated conversation between him and Gibson, the writer revealed that Gibson kicked him in the shin as he walked by him.
The writer also revealed to being suspended from set for raising his voice once said that Gibson created a "hostile work environment." The writer however admitted that will miss his character, Hotch.
"[The fans] got to watch him, but I got to write him," said Williams, but he has no bad blood for the former actor. "I pray for him. I hope that he's getting time with his family. I hope the best for the guy."
Previously Gibson also opened up about his firing , and the situation unfolded a little differently in the actor's version. "He came into that room and started coming towards me. As he brushed past me, my foot came up and tapped him on the leg. If I hadn't moved, he would have run into me. We had some choice words, for which I apologized the next day, and that was it. It was over. We shot the scene, I went home – and I never got to go back," the 52-year-old actor told the magazine.