Sheldon is jealous of a geologist in The Big Bang Theory season 10 episode 9; Get the details here
TBBT season 10 episode 9 will air on 17 November at 9pm EST on CBS Network.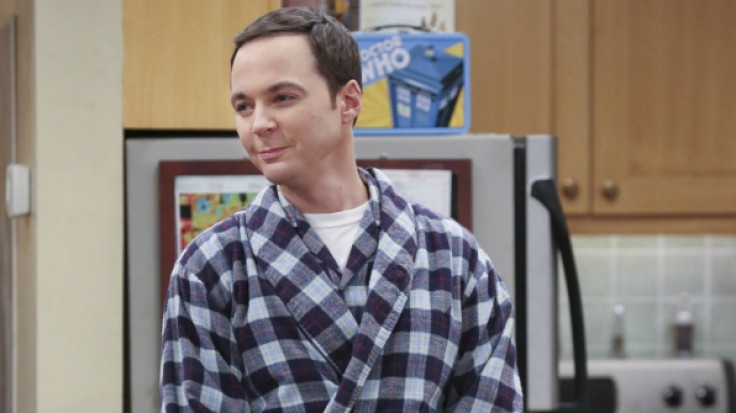 Sheldon Cooper will struggle to contain his jealousy when his Geologist colleague wins an award in the upcoming episode of The Big Bang Theory season 10's upcoming episode. Episode 9 is titled, The Geology Elevation, which will air on 17 November, at 9pm EST on CBS Network.
The official synopsis reads as follows:
When Bert (Brian Posehn), a Caltech geologist, wins the MacArthur Genius fellowship, Sheldon is overcome with jealousy. Also, Wolowitz finds an old remote control Stephen Hawking action figure he invented.
A promo for the episode opens with Sheldon bickering to Leonard about Bert's achievement. He says, " I can't believe I was surpassed by a geologist." He then he takes a rock in his hands and asks, "If rock is so great, how come paper beats it?"
The voice-over declares, "Professional jealousy can be hazardous to their health." The scene changes to Leonard carrying a limping Sheldon back to their apartment. "I tried to let go of that anger and threw a rock into my foot<" the physicist explains to Amy and Penny, who are shocked to see him hurt.
In the previous episode of The Big Bang Theory, Sheldon and Amy combined the samples of their skin cells together into a neural network. Following the success of their experiment, the physicist suggests to take their cellular synthesis to the next level and make a baby.
But Amy revealed that she is not ready to have a baby yet. Soon after, Sheldon tries to seduce his girlfriend by decorating their apartment, dressing up as a Casanova and showing off his flamenco moves to impress his lady, but was unsuccessful in his endeavour.
© Copyright IBTimes 2023. All rights reserved.