New details about Kelly Marie Tran's character have emerged following a leaked scene description from Star Wars 8. Tran was included to the cast along with Benicio Del Toro and Laura Dern. But Disney has remained tight-lipped about the characters the actors would play to keep the plot under wraps.
Spoiler alert: Proceed at your own risk
According to IWasRaisedToDoOneThing, an insider has revealed that Tran will play the character of an "information broker". Here is what the website has claimed: "She [Tran] gives Finn [John Boyega] information on the First Order. They meet in a bar that is much fancier than the ones seen in previous films. Tran wears all a dark green (almost brown) jacket that matches her pants and a low cut black top that has some sort of purple pattern on it, belt, and boots."
The website further said that the name of Tran's character is Aya, but warned that it could be a "codename". The untitled Episode VII sequel has reportedly codenamed its title Space Bear.
In The Force Awakens, Finn went to great lengths to save Rey from Kylo Ren's den, but by the end, he was badly injured during his showdown with the dark warrior. The movie ended with Rey defeating the former Ben Solo and leaving the Resistance army in her quest to look for Luke Skywalker. She finally located him in the planet Ahch-To and Episode VIII is expected begin with their first meeting.
It will be interesting to see how and why Finn needs to extract information on the First Order and how Tran's character will aid him. The principal photography for episode 8 has wrapped up and fans are eager to learn the title and synopsis of the highly anticipated space action odyssey. Even as leaked descriptions continue to intrigue fans, nor Disney neither director Rian Johnson have confirmed or denied any of the rumours.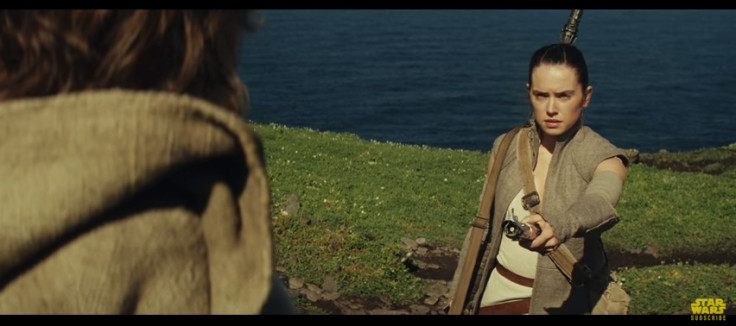 Filming for Star Wars 8 has already wrapped up and director Johnson has claimed that the movie will break the Star Wars movie tradition. "For the first time this movie is going to start where the last one left off. It was a break from tradition," he said during the Star Wars Celebration convention.
The movie stars Mark Hamil, Daisy Ridley, John Boyega, Oscar Isaac, Carrie Fisher, Gwendoline Christie, Domhnall Gleeson, Andy Serkis and Lupita Nyong'o in lead roles. Star Wars Episode VIII is scheduled to release on 15 December 2017.