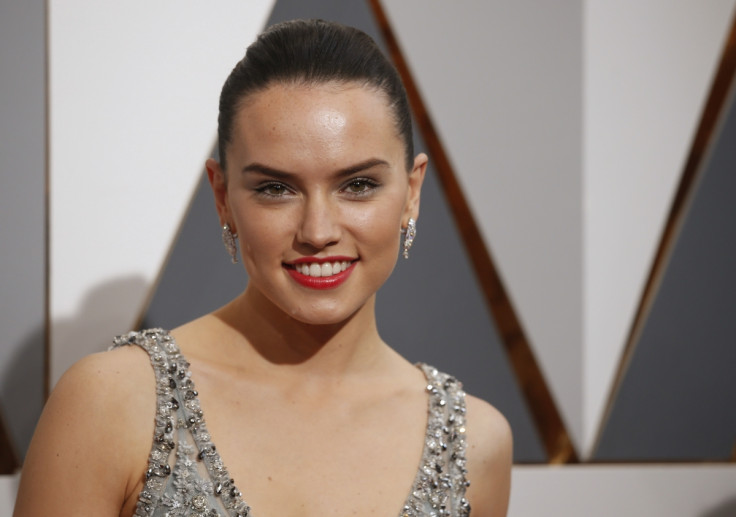 The force will be strong with Rey in Star Wars 8, as actress Daisy Ridley is working out hard and feeling fitter than she has ever been. The 24-year-old English actress shared a video of her intense workout on her social media account while inspiring her fans to hit the gym.
A part of her Fitness Friday Instagram posts, the video shows The Force Awakens actress's impressive training schedule which includes hardcore circuit training, weightlifting, box jumps and heavy curls to name a few.
Dressed in a black tank top, printed leggings, and black tennis shoes, Ridley kept smiling through her intense workout.
"IT'S THE RETURN OF #fitnessfriday !!!!! This doesn't look that intense BUT today consisted of: warm up, 3 rounds of activators, 2 circuits of 3 rounds and a finisher of 20 seconds on 10 seconds on of 5 rounds," she captioned her Instavideo.
"Really struggled and wanted to give up, @gravzy12 got me THROUGH! Feeling the strongest I've ever been! #musclyandproud (the man we say goodbye to during this is one of the incredible chiropractors that keep our bodies moving through all this training."
Three weeks ago, the English actress shared another workout video which included lungs and core strength training. She also mentioned that the fitness regimen is making her feel more athletic.
"Yes! For one week only… Cause got acting to do innit! Featuring Dr Buckle (cause we are lucky enough to have chiropractors keeping our bodies tuned up!) also featuring my first time doing get ups!!! Felt so athletic eeeeep," the earlier post caption read.
The Inbetweeners 2 actress is currently busy filming the upcoming Star Wars sequel directed by Rian Johnson. Her exercise routine has sparked speculations that Ridley is preparing for her upcoming action sequences, probably Rey training with Luke Skywalker, and another encounter with Kylo Ren.
Star Wars 8 is scheduled to premiere in December 2017.