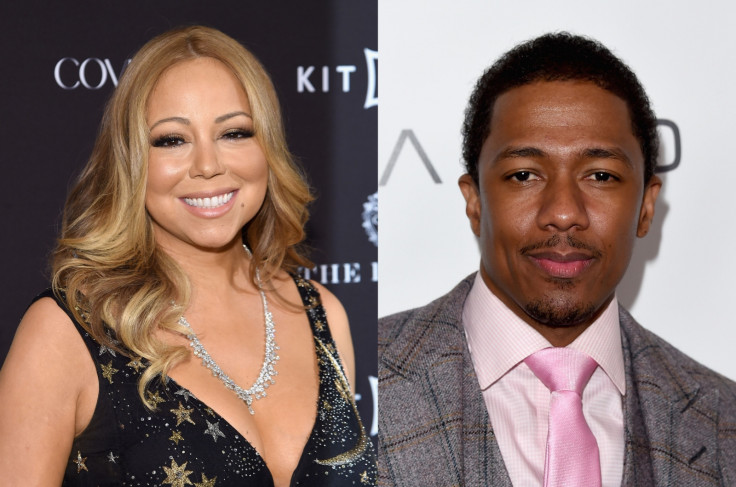 Mariah Carey and Nick Cannon filed for divorce in 2014 after being married for six years. Recently, the 36-year-old musician spoke about his split from Carey and shared his views on his former wife's current partner, Bryan Tanaka, during the Kids Choice Sports Awards on Thursday (13 July).
When Cannon was asked if he was dating, the musician told Entertainment Tonight, "I don't have a girlfriend. I'm always dating. Why not? I'm a single man, I'm supposed to date." And, when asked if he will fall in love again, the host joked, "I can't. I'm broken. I'm shattered."
Cannon also dished on whether he will get back together with his ex-wife.
"She's got a boyfriend. He's a nice guy," he was quoted as saying. The All I Want for Christmas Is You singer is currently dating backup dancer Bryan Tanaka.
However, the 36-year-old admitted that their marriage was "a special time," adding, "we made some amazing children together."
The couple shares two five-year-old children — Moroccan and Monroe. And, their kids are already showing signs of following in their famous parents' footsteps. Cannon explained, "They've been in the studio. They got records. It's popping. I'ma be honest, I'm not a huge fan of putting children into the work force. But they love it, so they get into the studio. They're singing, writing, rapping. It's amazing."
Carey and Cannon are great at co-parenting as the songstress earlier told ET, "We do [have a great relationship]. He's the kids' father and he does really nice things for me on Mother's Day, so yeah [we'll celebrate together]. He's a good guy."
"It's not that hard to make it work. Now we can laugh, and joke, and do the good parts of when we had a relationship, " she added of her relationship with ex-husband, Nick.