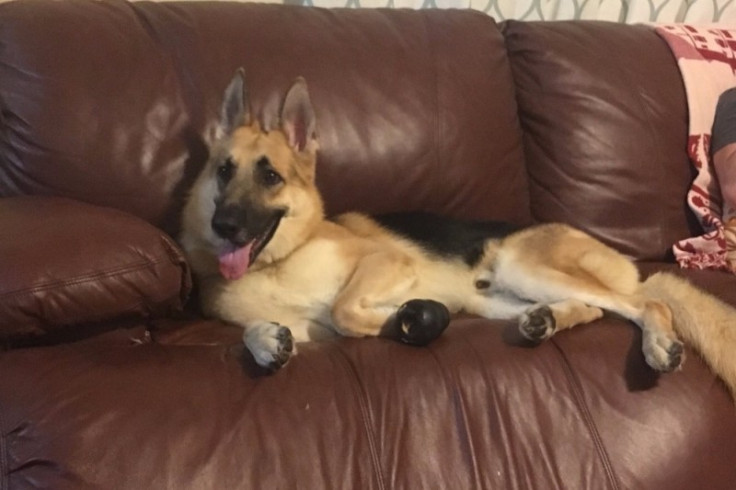 A heroic Alsatian dog is recovering after rescuing a young girl from a rattlesnake in Florida. Seven-year-old Molly DeLuca was playing in the garden with her pet dog, Haus, on Wednesday when the venomous snake confronted the pair in their backyard.
The two-year-old pooch jumped between her and the Eastern diamondback snake to rescue the girl which attacked and bit him three times. The girl's mother, Donya DeLuca, said their beloved dog "kept taking hits" from the snake. She added she didn't "know if she would have made it" had the dog not intervened.
Reports say that Haus did not back away keeping himself between the snake and away from Molly. "She saw him jump back, and go forward, and jump back and go forward," Molly's mother Donya DeLuca told Fox 13.
"He was just, kind of, holding his ground. Next thing we know is there's blood and he was limping and crying."
The Eastern diamondback rattlesnake is the largest venomous snake in North America. They can grow to 8m long and weigh up to 10 pounds. They are actually highly averse to human contact and only attack when they feel threatened or they are attacked. Bites are extremely painful and can be fatal to humans.
So far, Haus has been treated with multiple doses of anti-venom, keeping his organs and vitals strong. However, the veterinary bills will cost the family more than US$10,000 (£7,000), and Haus is expected to need more treatments during the next few days.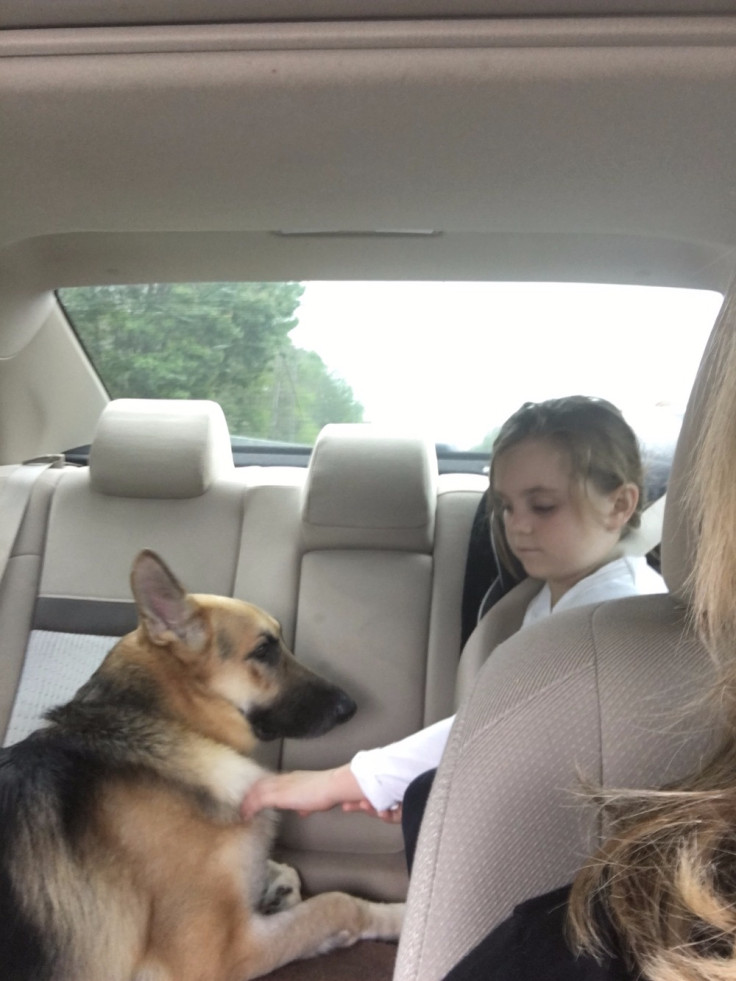 A crowdfunding campaign has been set up on GoFundMe to help pay for the anti-venom treatment which is critical for Haus's survival. So far more than $51,000 (£35,000) dollars in donations have been received. The DeLuca family plans to send any funds to Heidi's Legacy Rescue – the dog rescue organisation where the family found Haus.
"I feel really grateful," DeLuca told Fox. "It is frightening to think it could have been my daughter… The bond that they have created in a short time has been unbelievable."
"No doubt this sweet dog was brought to this family for a reason, and he risked his own life today defending Molly," reads the GoFundMe page.
"He just exceeded our expectations all the way around," DeLuca told local media. "Right away, the kids were hugging and loving on him, he always took it, he never did anything. Whenever anyone came to the door, he would start barking and try to be protective. He has just been an amazing dog. He's the type of dog that when you want to go buy a dog, you pay thousands of dollars and that's the dog you get. But we adopted him and got him for free."
On Saturday, 14 May, the DeLuca family announced on the GoFundMe donations were enough to pay for Haus's medical bills. Instead, they asked people to donate to Heidi's Legacy Rescue, in Haus's name.