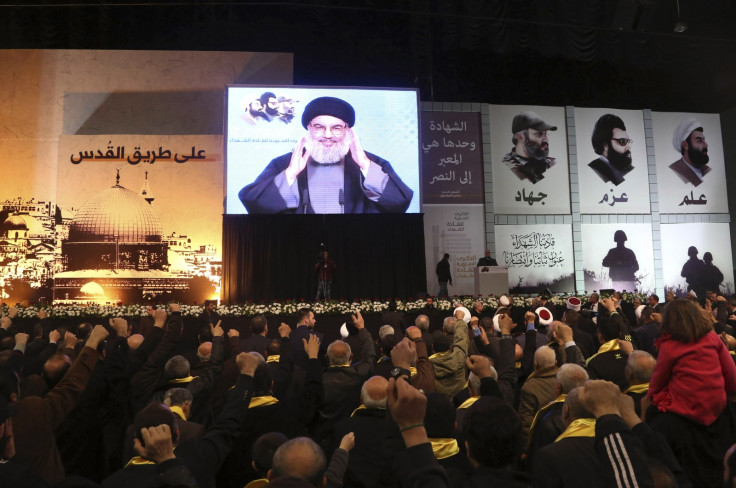 The Lebanese Shi'ite movement Hezbollah is fighting the Islamic State (Isis) in Iraq, its leader Hassan Nasrallah revealed.
"We may not have spoken about Iraq before, but we have a limited presence because of the sensitive phase that Iraq is going through," Nasrallah claimed during a speech to supporters in southern Beirut on 16 February, 2015.
Hezbollah's unit in Iraq, Hizballah al-Abrar, has sent fighters to Amerli, Diyala and Baghdad, according to Phillip Smyth, a researcher focused on extremist groups at the University of Maryland and author of the blog Hizballah Cavalcade.
Nasrallah called on the countries of the Middle East to join the battle in Syria and Iraq against IS: "We call on the people and governments of the region in order to work together to confront the takfiri threat. We are all capable of defeating this threat and those who stand behind this threat, whether it be [Israeli] Mossad, the [American] CIA, or the British intelligence."
For the first time, Nasrallah spoke without the sound of celebratory gunfire resounding through Beirut. This followed a call made by the Hezbollah leader the day before to not fire any shots in the air. Supporters instead held yellow balloons, the colour of Hezbollah.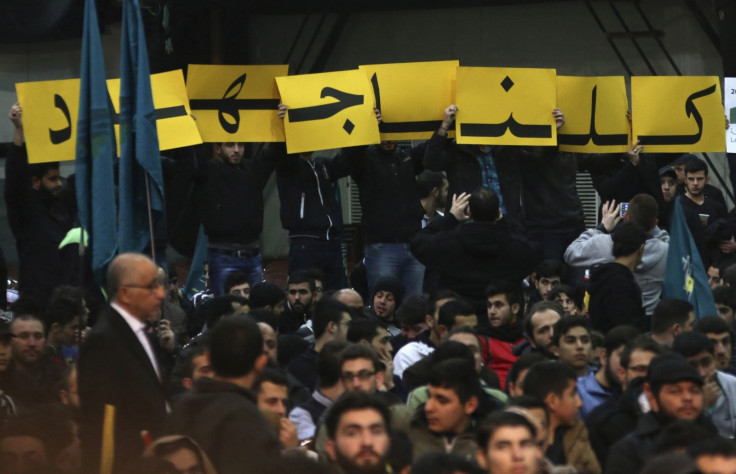 Syria offensive
Nasrallah's speech comes less than two days after his leading Lebanese opponent, Saad Hariri, called on Hezbollah to withdraw from Syria, where Hezbollah is already fighting alongside President Bashar Assad's forces.
"I say to those who call on us to withdraw from Syria, let's go together to Syria," Nasrallah said. "I say, come with us to Iraq, and to any place where we can fight this threat that is threatening our [Muslim] nation and our region."
Nasrallah said IS was the same as the al-Qaida affiliated Jabat al-Nusra, which is also fighting against the Assad regime: "We must not fool ourselves by trying to differentiate between Daesh [IS] and al-Nusra Front, as they are one reality, one ideology, one approach and one goal."
Less than a week ago, Hezbollah, the Syrian army, and pro-regime militias launched a major offensive against rebels and their al-Nusra Front allies in southern Syria.
Nasrallah meanwhile, said it made no sense for unnamed Gulf countries (in what is believed to be an apparent reference to Saudi Arabia and Qatar) as well as Jordan to fight IS, while allegedly supporting the Al-Nusra Front.
Hezbollah, like Assad's regime, brands all those fighting Damascus as "terrorists".
"How can some countries in the Gulf take part in the [US-led] international coalition against Daesh [IS], while giving money and weapons to the Al-Nusra Front... How is that logical?" said Nasrallah.
In August 2014, a US-led coalition launched strikes against IS positions in Iraq. The campaign was extended to include targets in Syria in September.
In December, a 60-strong squadron of Special Air Service (SAS) troopers was been sent to Iraq and ordered to target IS militants, in the hope of tracking down Jihadi John.
In his speech, Nasrallah also warned that "the region is going in the direction of more crises, more confrontations, and new fronts are opening".