A 60-strong squadron of Special Air Service (SAS) troopers has been sent to Iraq and ordered to target Isis (Islamic State) militants, in the hope to track down Jihadi John.
According to the Sun, the SAS troopers were on a flight to Afghanistan when their plane was diverted and they were told of a mission in Iraq. It is reported that the SAS squadron will also help with the targeting of air strikes in Iraq.
The news comes as Islamic State started a fresh offensive in the snowy mountains of Qalamoun, near the Syrian-Lebanese border.
The Qalamoun mountains is one of the few parts of Syria where Islamic State is fighting alongside its bitter rival, Jabhat al-Nusra, the Al-Qaeda affiliated group. Al-Nusra and Islamic State have struggled against the well trained forces of Hezbollah and the Syrian Arab Army.
In particular, winter has proved to be a difficult test for all forces fighting in the mountains. Freezing cold temperatures and thick snow has made fighting condition extra difficult.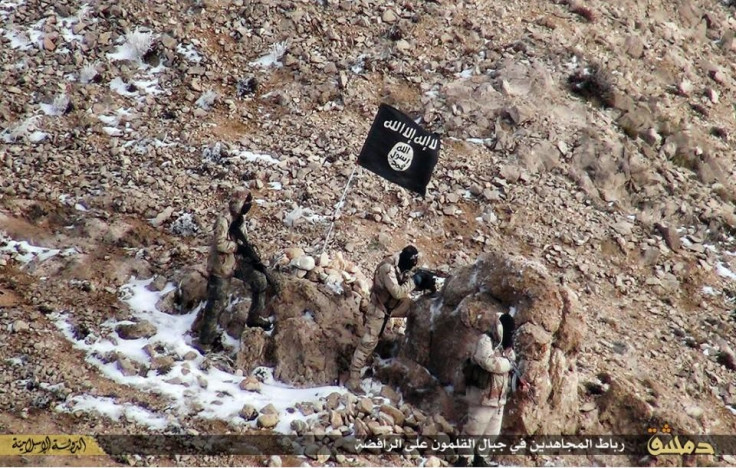 Photos emerged on social media showing a small group of Islamic State militants protecting a hilltop. The arid landscape has been sprinkled with a heavy layer of snow and the fighters are all wearing thick winter wear.
Qalamoun has proved to be one of the key battlegrounds between a number of groups. It is viewed as a gateway into Lebanon and the M5 highway between Qara and Yabroud has been viewed as a crucial route between Damascus and the city of Homs.
Since the regime secured al-Qusayr on the Lebanese-Syrian border in June 2014, Assad's forces have focused on securing the mountains. The Syrian Arab Army has been accused of using chlorine gas on two occasions recently in the nearby town of Yabroud.
Assad's forces have been well supported by the Lebanese Shi'a militant group, Hezbollah. Qalamoun has featured heavily in recent Hezbollah propaganda videos, with regular chants of "After al-Qusayr, it will be Qalamoun."