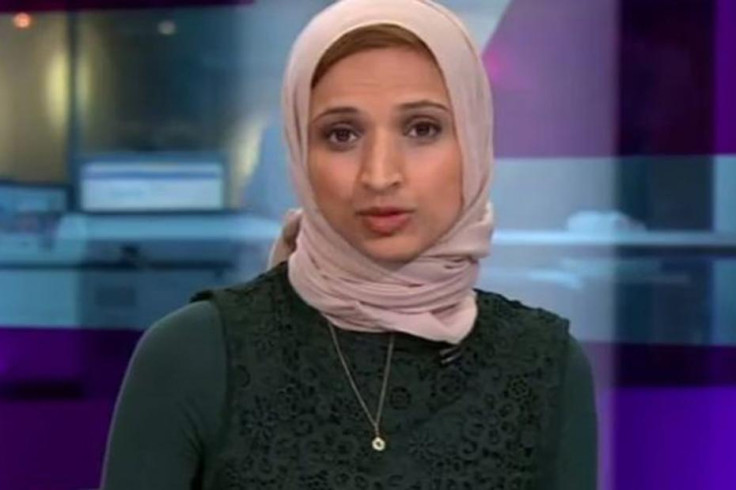 A Channel 4 journalist has accused the press regulator of giving newspapers a "green light" to abuse Muslims after it ruled that criticism of her wearing a hijab while reporting on a terrorist attack did not amount to religious discrimination.
The Independent Press Standards Organisation (Ipso) rejected a complaint against the Sun columnist, and former editor, Kelvin MacKenzie after he attacked a decision to have Muslim news presenter Fatima Manji report on the Nice terror attacks.
In his column, MacKenzie had accused Channel 4 News of "editorial stupidity" for allowing Manji to wear a hijab when "there had been another shocking slaughter by a Muslim".
He wrote that he "could hardly believe his eyes" when he saw the "young lady in a hijab", adding that she was "not one of the regulars".
He argued the hijab was a "religious statement" and questioned whether a Christian presenter would be able to wear a religious cross prominently.
It prompted a backlash on social media with Manji and ITN chiefs sending an official complaint to Ipso, claiming the article breached the press regulator's code on grounds of discrimination, harassment and accuracy.
But despite more than 800 others also submitting complaints, Ipso ruled on Wednesday (19 October) that MacKenzie was entitled to question Channel 4's decision in his 18 July column.
Channel 4 News said it was "dismayed" by the ruling, while Manji called the implications "frightening".
She told BBC Radio 4's Today programme on Thursday: "It was upsetting enough to find my picture in Britain's most widely-read newspaper next to the words 'Muslim terror attack'.
"It was upsetting enough to find myself the latest victim to Kelvin MacKenzie's tirades. But now to know that that has been given the green light by the press regulator, and that effectively it is open season on minorities and on Muslims in particular, is frightening.
"The fact that Kelvin MacKenzie can write a column and suggest that I am somehow sympathetic to the perpetrator of a terrorist attack, that somehow I am not like the rest of us, that I am the 'other' means that other people are now open to attack."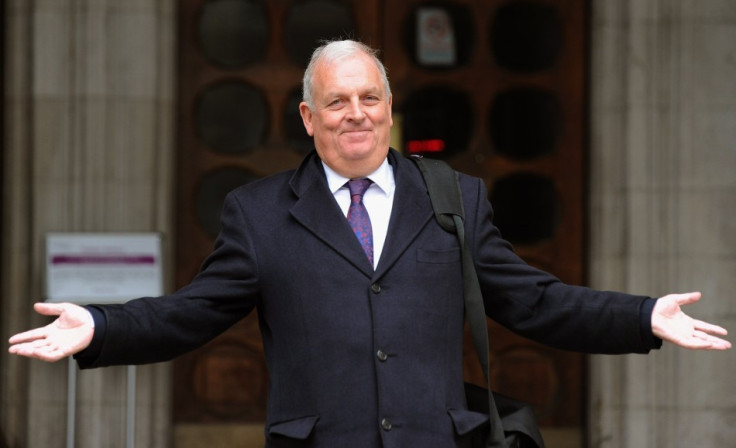 In Ipso's ruling, the watchdog said while MacKenzie's opinions were "undoubtedly offensive", these were views "he had been entitled to express".
It added: "The article did refer to the complainant. But it did so to explain what triggered the discussion about a subject of legitimate debate: whether newsreaders should be allowed to wear religious symbols.
"In the Committee's view, the columnist was permitted to identify what prompted his discussion, rather than merely raising it in the abstract.
"Furthermore, he was entitled to express his view that, in the context of a terrorist act which had been carried out ostensibly in the name of Islam, it was inappropriate for a person wearing Islamic dress to present coverage of the story."
Manji said she wore the hijab as a "symbol of my religious faith" and dismissed the issue of religious symbols on TV as a "manufactured debate".
Speaking of abuse she suffered after MacKenzie's article was printed, she added: "We know that hate crimes are up, we know that Muslim women are being attacked on the streets. What Ipso has done has effectively sent out a green light for newspapers to attack minorities and Muslims in particular."
Responding to the ruling, MacKenzie said his comments were not directed at Manji's beliefs or her ability as a journalist, but at Channel 4's management.
"Channel 4 News editors were wrong to allow a reporter wearing prominent religious attire of any faith to present a story about religious extremism and mass murder," he said.