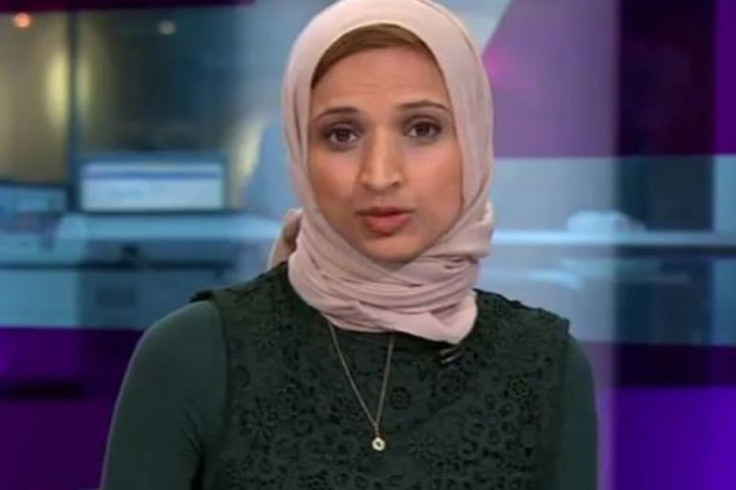 Ofcom has rejected complaints that it was inappropriate for a Muslim journalist wearing a hijab to present Channel 4 News's coverage of the Nice terror attack.
The broadcasting regulator received 17 complaints about Fatima Manji after she reported on the mass-killings in July in which Mohamed Lahouaiej-Bouhlel killed 85 people celebrating Bastille Day.
One of those who attacked Channel 4's choice of presenter was former Sun editor Kelvin MacKenzie, who wrote in his column for the tabloid newspaper: "Was it appropriate for her to be on camera when there had been yet another shocking slaughter by a Muslim?
"Was it done to stick one in the eye of the ordinary viewer who looks at the hijab as a sign of the slavery of Muslim women by a male-dominated and clearly violent religion?"
He urged readers to complain to Ofcom over the decision, saying a presenter wearing religious attire "could undermine the viewers' perception of impartiality". It later emerged he didn't submit a complaint himself.
The Sun distanced itself from MacKenzie's column after his comments prompted widespread criticism, deleting a tweet promoting the piece.
His column prompted about 1,900 people to complain to the Independent Press Standards Organisation (IPSO), including Manji who accused MacKenzie of attempting to "intimidate Muslims out of public life".
Channel 4 had branded the comments "offensive, completely unacceptable, and arguably tantamount to inciting religious and even racial hatred". It said Manji had been on the roster to present the day's coverage 10 days prior to the Nice attack, adding: "It is wrong to suggest that a qualified journalist should be barred from reporting on a particular story or present on a specific day because of their faith. Fatima Manji is an award-winning journalist."
A spokesman for Ofcom said: "We received a small number of complaints that it was inappropriate for a presenter wearing a hijab to present a report on the attack in Nice.
"We won't be taking the matter forward for investigation. The selection of a presenter is an editorial matter for the broadcaster, and the way in which the presenter chose to dress in this case did not raise any issues under our rules."