Hillary Clinton in 2016: Democrat favourite comes out fighting - but no-one knows what she's fighting for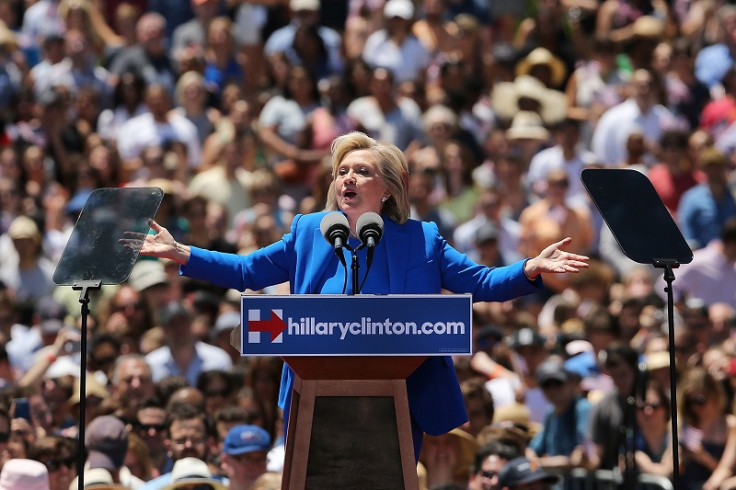 Hillary Clinton chose FDR's Four Freedoms Park in Roosevelt Island for her big presidential announcement on Saturday (13 June) for all the obvious optics: Named after the New Deal author's famous 1941 speech that prepared an isolationist America for World War II, the park gives a stunning view of New York City just across the East River, with the soaring World Trade Center just past the United Nations building.
But the island's history delivered a far more accurate summation of Hillary Clinton and her 2016 candidacy. The tiny spit of land was known as Welfare Island in the 1930s - undesirables from the city were sent there. Her stage was just in front of the ruins of the Smallpox Hospital, built to quarantine incoming infected immigrants in the 1850s.
Which made the venue the perfect spot from which to propose an amnesty for some 11 million illegal aliens, government cash for child care, pre-school and sick leave, along with income parity for women, a higher minimum wage and an expansion of federal health care subsidies.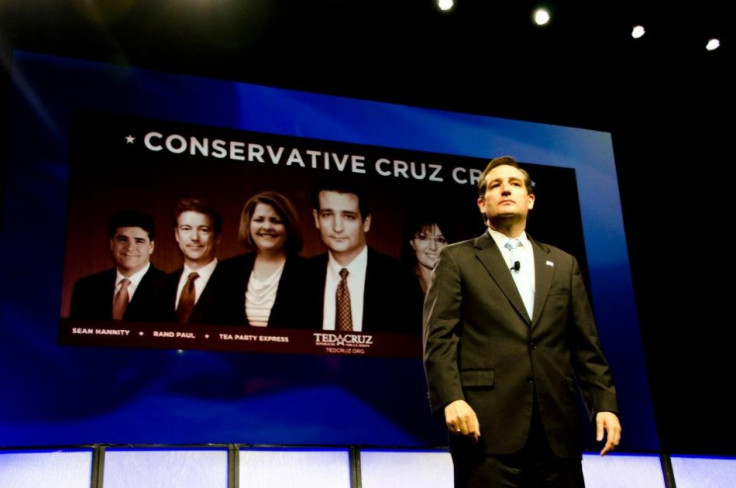 Ted Cruz For Senate website
'Cruz is making no bones, either, about his dyed-in-the-wool conservativism. While Jeb Bush is calling himself a "principled conservative", Cruz calls himself a "courageous conservative." The term will play big across the red states of America.'
Read Joe's view of Ted Cruz and his 2016 election chances here (pic: Ted Cruz For Senate website)
The day was odd from the beginning: the crowd was almost entirely white, an equal mix of middle-aged and young. An expansive sound system blared "What Doesn't Kill You Makes You Stronger" by Kelly Clarkson into the sun-baked park. A band of four siblings played their big hit, "Be Like the Cool Kids."
Then the candidate strolled on stage - from above, a giant "H" with an arrow through it - in her bright blue pantsuit. She waved and thumbs-upped a slew of friends and supporters and got down to reading her speech off a TelePrompter.
The tl;dr (too long; didn't read) of the speech is that Hillary vowed to "wage and win Four Fights for you" -- first and foremost, expanding the middle class "to make the economy work for everyday Americans, not just those at the top.
"To make the middle class mean something again, with rising incomes and broader horizons. And to give the poor a chance to work their way into it." That, she said, would include "tax relief" for many small businesses - not people, but businesses.
Yet throughout her speech, she returned to a long list of costly promises, but vowed to get some of that money by selling bonds - more debt - and from "using additional fees and royalties from fossil fuel extraction." But again, that cost will simply be passed on to the "middle class" she vowed to protect.
On education, it's all free again, or at least heavily subsidised by the federal government. She'd start with making preschool and childcare available "for every child in America." And she'd extend that through college. She never said how she'd pay for it, but it's clear the government must either re-orient its spending priorities or raise taxes.
Litany of free stuff
Her second of the Four Fights is for "The Family." Once again, a litany of free stuff. She said Americans "have the right to earn paid sick days." The minimum wage must go up - way up. Of course, paid parental leave would be a given, too. And she said women should make as much as men (although her Senate office paid women less).
"A path to citizenship" somehow falls under family in Hillary World. But a study found that the true cost of granting an amnesty to some 11 million illegal aliens would be $6.3 trillion.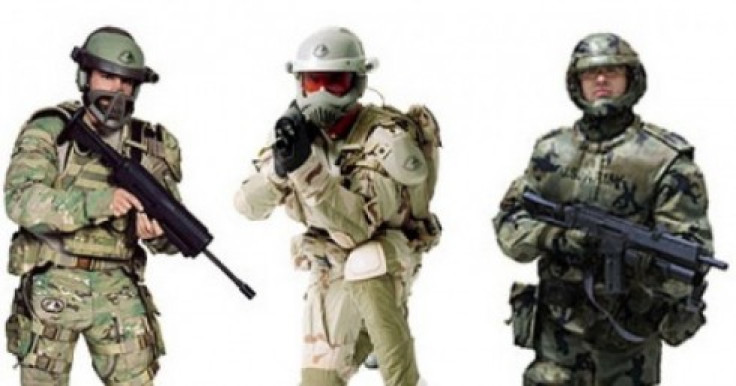 Hillary promises to do whatever it takes to keep Americans safe - which means money for domestic programmes won't come from defence budget.
DefenseTech.org
The "Third Fight" is national security. She ticked off a long list of threats and vowed "I'll do whatever it takes to keep Americans safe." That means the money for domestic programmes likely can't come from the defence budget.
The Fourth Fight, according to Hillary, is "reforming our government and revitalising our democracy so that it works for everyday Americans." By that she means stopping the "endless flow of secret, unaccountable money that is distorting our elections" - she pledged to "support a constitutional amendment to undo the Supreme Court's decision in Citizens United." (Funnily, a kiosk with the words shop.hillaryclinton.com sold all kinds of overpriced knickknacks - collecting money for the campaign of a candidate worth more than $100 million).
In the end, she failed to articulate just why she is running for president. A list of vague promises - most of which are too costly to get done without massive cuts elsewhere - fell well short.
But before Hillary's speech, one of her top aides, Jennifer Palmieri, was asked about Clinton's purpose this election versus the last time around.
"I don't, I can't, I, I, I honestly can't compare it to '08," she said. "I didn't, I didn't do '08, and it wasn't, you know, it was a really different campaign and it's, I, I don't have a great recollection about that. But she, that is, you know, she is a woman, she is running for president. She, um, uh, you know, she's, uh, there's, there's a lot to her campaign. But she's, she's proud of the idea that she could be the first woman president. That would be an enormous privilege."
Joseph Curl is one of America's most leading political experts, with a body of work including extensive front-line stints in both Washington and New York.
He previously edited the Drudge Report, and recently set up his own aggregator, Right Read.
© Copyright IBTimes 2023. All rights reserved.