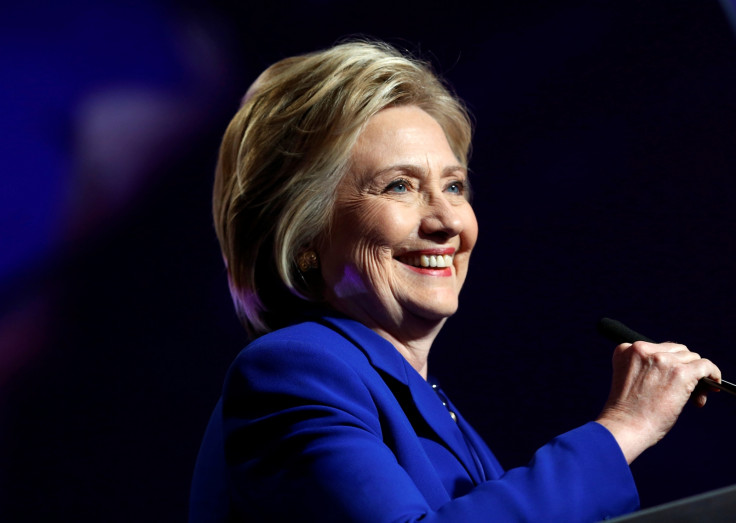 Presumptive Democratic nominee, Hillary Clinton, took home another victory on Wednesday (14 June) after easily winning the Washington DC primary race against Bernie Sanders. The last primary ahead of the Democratic National Convention in July was called at 8.45pm EDT/1.45am BST, just 45 minutes after polls closed in the capital.
With 100% reporting, Clinton was leading by a landslide 78.7% to Sanders' 21.1%. The former secretary of state was allocated 16 of the district's 20 delegates, while the Vermont senator was given 4 delegates. There are another 26 superdelegates from DC. The additional delegates further solidified her claim to the Democratic nomination, pushing her delegate count to 2,795 when superdelegates are counted.
Vermont Senator Sanders, meanwhile, has 1,877 delegates with superdelegates included. Democratic candidates need 2,383 delegates to win the party's nomination. The party convention will be held in Philadelphia, Pennsylvania on 25-28 July.
Since earning enough delegates to clinch the party nomination, Clinton has received the endorsement of President Barack Obama and is looking to also receive the endorsement of her rival. The two remaining Democratic candidates are expected to meet privately at a hotel near the White House following the DC primary.
According to the Wall Street Journal, Clinton is hoping to not only get Sanders' endorsement but also his voter list to encourage his supporters to vote for her in the general election. However, the self-proclaimed Democratic socialist is withholding his support in order to push Clinton and Democratic Party leaders to agree to liberal policy goals and electoral changes he ran on.
Sanders is calling for the resignation of Democratic National Committee Chairwoman, Debbie Wasserman Schultz, as well as the elimination of superdelegates from the Democratic primary race system. Sanders is set to speak to supporters via video message on Thursday (16 June) to discuss his political future, the Wall Street Journal also reported.