The jury at the new inquest into the deaths of 96 Liverpool fans in the Hillsborough disaster has been sent out to consider their verdicts. The seven women and three men have been hearing evidence at the specially built courtroom in Warrington since March 2014, in what has become the longest-ever case in British legal history.
The coroner at the inquest, Lord Justice Goldring, took more than three weeks to sum up the 267 days' worth of evidence to the jury regarding the FA Cup semi-final game in April 1989. Overall, more than 800 witnesses – including survivors and police officers from the day of the tragedy – have given evidence at the hearings, estimated to have cost more than £30m ($42m).
The original inquest's verdicts of accidental deaths was quashed in 2012 following the publication of the Hillsborough Independent Panel report. The report, published after the panel reviewed more than 450,000 pages of documents relating to the disaster, revealed that police and ambulance services altered statements in a bid to pass the blame for what happened onto "drunken Liverpool fans".
During his summing up of the case, Goldring told the jury they must "put to one side any personal issues which can sometimes arise" and answer 14 questions about the tragedy before reaching their verdict. These include: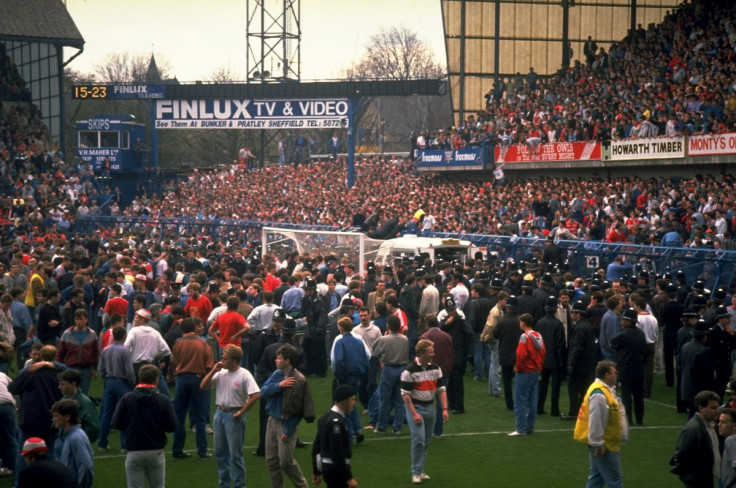 Goldring told the jury that in order to return a verdict of unlawful killings for the 96 people who died, that would have to unanimously agree that South Yorkshire police chief superintendent David Duckenfield, who was in charge of the match that day between Liverpool and Nottingham Forest, was responsible for their manslaughters as a result of "gross negligence."
The jury previously heard it was Duckenfield's decision to open up the exit gate at the ground, allowing thousands of fans to enter a tunnel into the already overcrowded Leppings Lane terrace, resulting in the fatal crush behind the goal prior to kick-off.
Giving evidence at the inquest, Duckenfield admitted his decision not close the tunnel caused the deaths of the 96 people and he had told a "terrible lie" to FA chief executive Graham Kelly that Liverpool fans had forced open the gate. He added he "probably wasn't the best man for the job" due to lack of experience of policing football grounds and the complete lack of knowledge of the Hillsborough stadium.