Makar Sankranti and Thai Pongal are two of many festivals celebrated by Hindus in January. Occurring on the same day, although observed in different ways, depending on the region, the festivals bring together groups of people in countries such as India, Nepal and Sri Lanka, symbolising the end of the winter solstice and the beginning of the harvest season. In southern areas such as Sri Lanka, Tamil Nadu and Puducherry the festival is referred to as Thai Pongal.
Throughout the celebrations, devotees convey their appreciation to the Sun God, showing their gratitude for providing the energy for agriculture. Part of the celebration consists of boiling of the first rice of the season or cooking traditional sweet dishes on open fires. Many Indians combine the occasion with the winter solstice with others marking the day by taking a dip at Ganga Sagar, the point where the River Ganges meets the Bay of Bengal.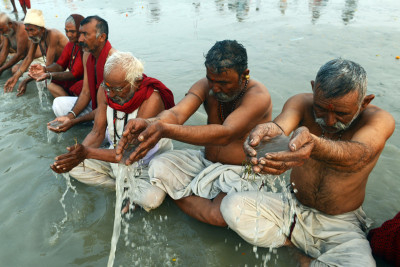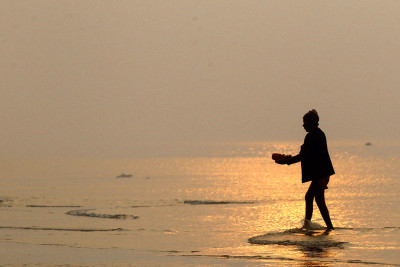 As part of the festival, devotees take a dip in the holy river Ganges to worship the Sun God and to purify their souls. It also marks the arrival of spring season in India.