Hinkley Point significant for China's nuclear power industry says Chinese expert
Hinkley Point is the first Chinese nuclear power project in the West.
UK's proposed Hinkley Point nuclear project is "significant" for China's nuclear power industry because it is the first nuclear power project in the West that a Chinese company will participate, a Chinese energy expert said.
Lin Boqiang, the director of the Center for Energy Economics Research at the Xiamen University told state-run newspaper Global Times: "It is not easy for China to participate in a nuclear power project in a Western country. Any concern or objection from any party could led to reviews and delays."
He conceded: " Especially when the project involves Chinese investment, that's even more sensitive and to some it's suspicious."
Theresa May, who recently took over as UK Prime Minister from David Cameron, decided to delay making a decision on the controversial Hinkley Point nuclear power plant, the first civilian nuclear plant in 20 years, allegedly over concerns about China's participation.
China General Nuclear Power Corporation (CGN) is contributing a third of the money to build two nuclear reactors at Hinkley Point C in Somerset, together with France's EDF. The £18bn (€21.5bn, $24bn) project is slotted to be completed in 2025. The reactors are one of the biggest in the world and will supply up to 7% of Britain's power needs.
Hinkley is part of a series of linked deals that would see the Chinese invest in a second EDF-led plant at Sizewell in Suffolk, in exchange for a chance to develop Chinese nuclear reactor technology at a site next to the decommissioning Bradwell-on-Sea nuclear plant in Essex.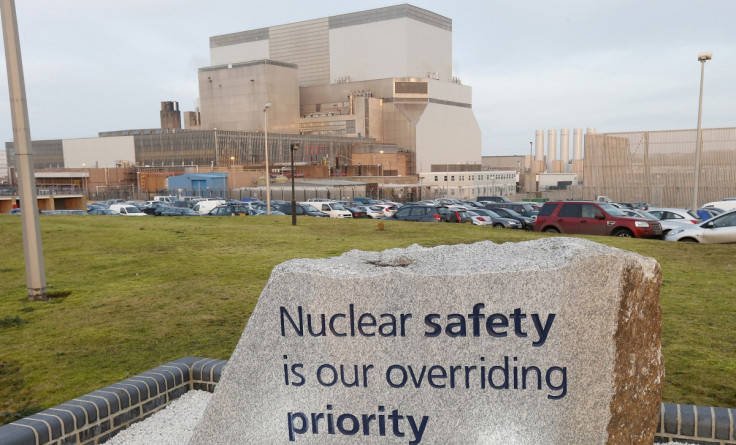 Lin noted that Chinese companies like the CGN, the world's fifth largest nuclear power company in terms of operating capacity, face a lot of obstacles in export markets due to security concerns and lack of recognised technology. He said that the process will be a struggle initially, saying that it will just take time.
Global Times noted that the delay in approving the project was due to May's concerns over CGN's participation, citing local dailies. Lin said that it was "understandable that Chinese companies will face obstacles" in participating in nuclear power projects in foreign countries.
In its official Sina Weibo account, CGN responded to the news: "We understand and respect that in view of the importance of Hinkley Point C to the UK's future energy security, the new government needs time to know about the project., CGN ready to continue pushing forward the project, along with the strategic partner EDF, to provide the UK with safe, reliable and sustainable energy supply."
Despite the setback, Lin said that Chinese nuclear power companies "need to seize every opportunity and try their best to participate in the construction of overseas nuclear power plants so as to gain experience, win trust and obtain market share."
Hualong One reactor design
Global Times said that China has been seeking to export its nuclear power technologies and is promoting its latest Hualong One reactor design.
Media reports claim that Hualong One reactors are being built in China and Pakistan and the CGN is trying to gain UK approval for a Hualong One reactor to be built at Bradwell.
Lin however said that China's third-generation nuclear power technologies have not yet gained global recognition as the Hualong One reactor is still new and there have not been any pilot projects either in China or overseas.
© Copyright IBTimes 2023. All rights reserved.