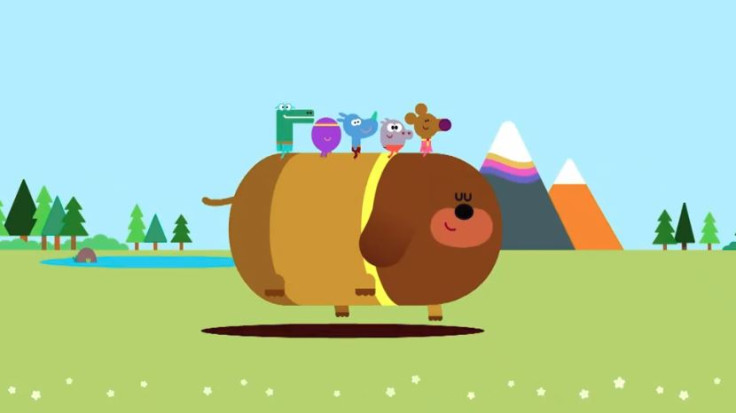 Members of the London Fire Brigade are up in arms after a hit CBeebies show used the term "fireman" rather than "firefighter" to refer to a baby animal playing dress-up.
A Twitter account belonging to a fire crew in Greenwich, south London, criticised an episode of Hey Duggee in which a character pretending to be a member of the emergency services was called a "fireman", rather than the non-gender specific "firefighter".
The award-winning pre-school series regularly airs on Cbeebies, the BBC's flagship television channel aimed at the children aged six and under.
But one episode upset members of the crew in Greenwich.
Taking to Twitter they said: "Isn't it sad when one of our longest serving firefighters, a woman who fought the King's Cross fire 30 years ago, still has to watch TV with her 2 year old grandson & explain why the squirrel in Hey Duggee 'Dressing Up Badge' episode is referred to as a 'Fireman.'"
"This term is VERY outdated and the term 'Firefighter' is the preferred respectful, inclusive, non-sexist, non-gendered term that should be being widely used by all media but especially the BBC.
"Women have been firefighters for over 40 years now Non-sexist, all inclusive terminology is important if we want to encourage girls, as well as boys to be future firefighters. Children's shows need to especially make sure they use correct terminology."
The London Fire Brigade started a campaign in October 2017 as part of a bid to shake off outdated language.
A BBC spokesperson said: "Within the wider context of the Hey Duggee 'Dressing Up Badge' episode animated characters are shown dressing up in costumes depicting roles such as a plumber, pirate, knight and farmer but these roles are occupied by girl characters as well as boys, is done without comment and infers these roles are all gender-neutral.
"CBeebies strives to avoid stereotyping and looks to celebrate strong female role models with characters such as Nina who a scientist, Go Jetters' Zuli who is a pilot, and female engineer, Bitz, in upcoming series Bitz and Bob."
So far, Hey Duggee, has aired 79 episodes over two series winning several awards, including a Bafta and an International Emmy. The show features Duggee, a large dog who runs an after school club for a variety of animals where they earn "badges" for completing various tasks. The narrator is Alexander Armstrong.