David Beckham has been the face of H&M's menswear range for five years but the relationship has come to an end. The high street store will not renew the retired footballer's contract when it finishes before the end of 2016 and have instead signed Grammy-winner The Weeknd to their roster.
Since 2011, Beckham, 41, has modelled H&M's Bodywear collection including a selection of underwear and recently expanded to knitwear, suits and raincoats. Business Of Fashion reports that the former England captain will bow out this winter but the fashion giant have not ruled out working with Beckham in the future.
The Weeknd, real name Abel Tesfaye, has already been assigned his first project and is currently collating an edit of his favourite H&M pieces to form a range entitled Spring Icons Selected By The Weeknd.
The one-off menswear collection is expected to debut on 2 March 2017. A spokesperson for the company said there was no direct link between Beckham's departure and The Weeknd's arrival but it is alleged that H&M are keen to appeal to younger shoppers.
While The Weeknd has only signed on for one collection at this point, H&M always intended their partnership with Beckham to be "long-term".
The sports star branched out to the brand's Modern Essentials range in March 2015 and is currently starring alongside US comedian and movie star Kevin Hart in a series of spoof TV adverts.
Praising his latest campaign, Beckham said in a statement: "I loved shooting the first campaign with Kevin for H&M so much, we just had to do a sequel. This time we've pushed the story even further. I hope everyone likes it, we certainly enjoyed filming it."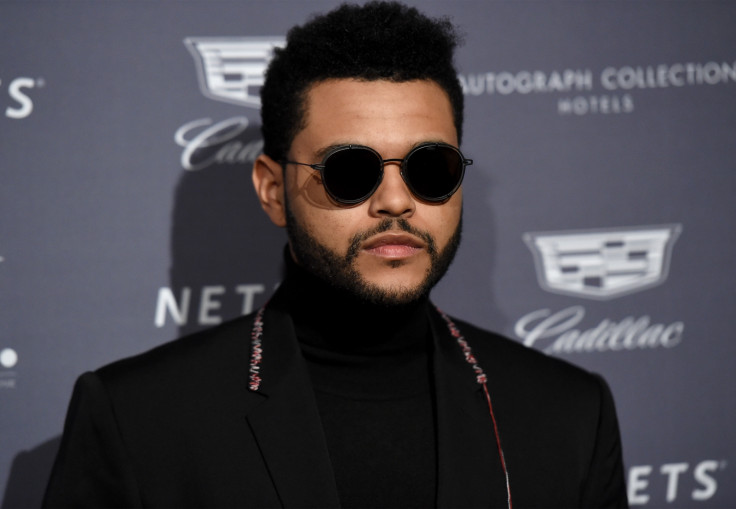 Beckham delighted many Super Bowl viewers when he appeared in his underwear in an advert but the athlete admits he was "embarrassed" by the photos. In an interview with Jimmy Kimmel in 2015, Beckham said: "I don't really want to see people's reactions to me running around in my underwear. Apparently it went down well."
The Weeknd, 26, has overhauled his image since making his comeback to music in October. The r'n'b singer premiered his new single Starboy and shaved off his famous dreadlocks in the accompanying music video.
Explaining The Weeknd's major fashion statement, body language expert Judi James told IBTimes UK that the singer's supermodel girlfriend Bella Hadid may have inspired the move. James said: "His girlfriend is fully immersed in Fashion Week and there's nothing like mixing with the fashion pack to make you feel badly last season and out of date."
Watch David Beckham and Kevin Hart's Modern Essentials H&M advert: